Parents' income rise found contributing to their children's schooling
January 31, 2020 | 10:17 pm&nbsp&nbsp&nbsp&nbsp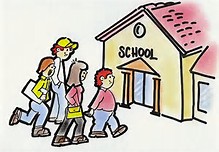 Kathmandu / Jan 31: The enrollment rate of children who were out of school has increased significantly after the implementation of the Partnership for Equity and Access in Kapilbastu (PEAK) programme in two rural municipalities of Kapilbastu district.
The PEAK Action is funded by the European Union and implemented by WeWorld-GVC in partnership with Siddhartha Social Development Center and Global Action Nepal (GAN). Kapilbastu is one of the most economically disadvantaged in Nepal.
The Action was implemented from September 2016 to February 202o. The overall objective of the programme is to contribute to achieving universal basic education through the enhanced participation of local civil society organisations oin the decision making and management of quality basic education services
The specific objectives include enhancing capacities of 18 local CSOs to promote equity and quality early childhood and basic education in 24 community schools in two rural municipalities, in collaboration with local communities and local government.
PEAK Action is implemented in Mayadevi Rural Municipality (Ward No. 1, 4, 6 and 8) and Suddhodan Rural Municipality (Ward No. 3,4,5 and 6). It is said the children who have been enrolled have started attending classes regularly and have also improved their studies.
They have begun to pay more attention to health and hygiene as well. Programmes have also been run under PEAK Action for enhancing the self-confidence of sisters and income-generation training for the parents. One hundred and twenty parents in the programme area got financial and in-kind assistance for livestock rearing and opening enterprises as part of PEAK Action. They have started sending their children to school on a regular basis after this.
As a result, the percentage of out of school children in the programme area has been reduced by 84 per cent of the baseline and the 120 families participated in income generating activities have fully assured attendance of 324 children in school. It is also claimed that 79 per cent of teachers and 85.7 per cent of early childhood development facilitators have started applying child friendly methodologies during teaching learning process after the implementation of the PEAK Action.
Likewise, reading competences of children has increased by 87 per cent and learning achievement by 10 per cent. WeWorld- GVC's national director Tilak Bhattarai shared at the Final Dissemination Event of PEAK Action here today that around 6,000 children in the two rural municipalities have benefitted from the project through the mobilization of 455 sisters and community people. He said the learning achievement of the children has increased from 37.50 per cent to 41 per cent.
One thousand and five hundred out-of-school children have been enrolled in schools and not a single child of school-going age is out of school in the programme area in the programme period. Bhattarai however said that 13 children with disabilities in the two rural municipalities are out of school.
"The methodology of the PEAK Action consider children as the most important factor of change. The PEAK staff and focal persons are very good at building trust with the children and help the child to build their identity. They are practicing walking the talk of children's rights, through the child clubs," said OmPrakash Panday, Principal of Motibhari Lower Secondary School, Labani.RSS