Industrial census to take place in Nepalgunj
February 17, 2020 | 12:20 am&nbsp&nbsp&nbsp&nbsp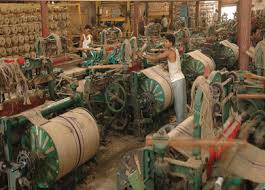 Nepalgunj / Feb 16: An industrial census and survey will be carried out in Nepalgunj from the fourth week of February.
The census is believed to be helpful to the government to formulate industrial policies.
It would further create opportunities and help resolve challenges relating to industry sector, said Dan Bahadur Airee, chief of the Statistics Office, Nepalgunj.
The census will include around 500 industrial enterprises of various nature based in Banke district and four people will be deputed as enumerators, he said.
The questionnaire to be raised during the census will relate to introduction of industry, its registration authority, details of employees, income sources, details of moveable and immoveable properties and challenges facing industrialists, it has been said.
This information was shared at an interaction organised by the Statistics Office here today.
The interaction was attended by former president of the Nepalgunj Chamber of Commerce and Industry, Nanda Lal Baishya and general secretary Chiranjivi Oli among others. RSS