All planned sports programme put off due to Covid-19
March 6, 2020 | 10:41 pm&nbsp&nbsp&nbsp&nbsp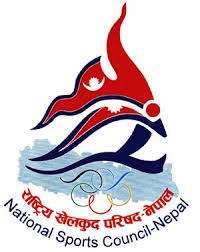 Kathmandu / Mar. 6 : The National Sports Council (NSC) has decided to put off all the sports events and activities except the running ones due to threats stemming from coronavirus (COVID-19).
An emergency meeting presided over by Minister for Youth and Sports Jagat Bahadur Biswokarma on Thursday decided to adjourn all sports related events including competitions to prevent from possible outbreak of coronavirus until another notice.
NSC's administration department chief Kul Bahadur Thapa said the decision was made to mitigate possible impacts and risks of coronavirus which has become a global threat of late.
He also shared that the NSC has requested the concerned sports organizations and stakeholders to put off all the sports competitions and programmes that have not yet started.
However, the running sports event would be completed in the stipulated schedule, the NSC sources said.
Prince's consecutive second win in badminton
Nepali badminton player Prince Dahal has registered second consecutive win in Yonex German Junior Badminton Series. Prince outshined Bennet Peters of Germany 2-0 set in men's U-19 single held in Berlin on Thursday.
Prince has become able to reach the final 32 with this win, informed his manager Kamalesh Niraula. Earlier, he had defeated Leni Sudarma of Austria on 2-0 set.
According to the global ranking released by World Badminton Association towards junior category on Tuesday, Prince has been ascended to the 10th position. This is so far the biggest achievement of Nepali badminton player.