70-bed special hospital for COVID-19 infection being built in Bharatpur
March 17, 2020 | 9:34 pm&nbsp&nbsp&nbsp&nbsp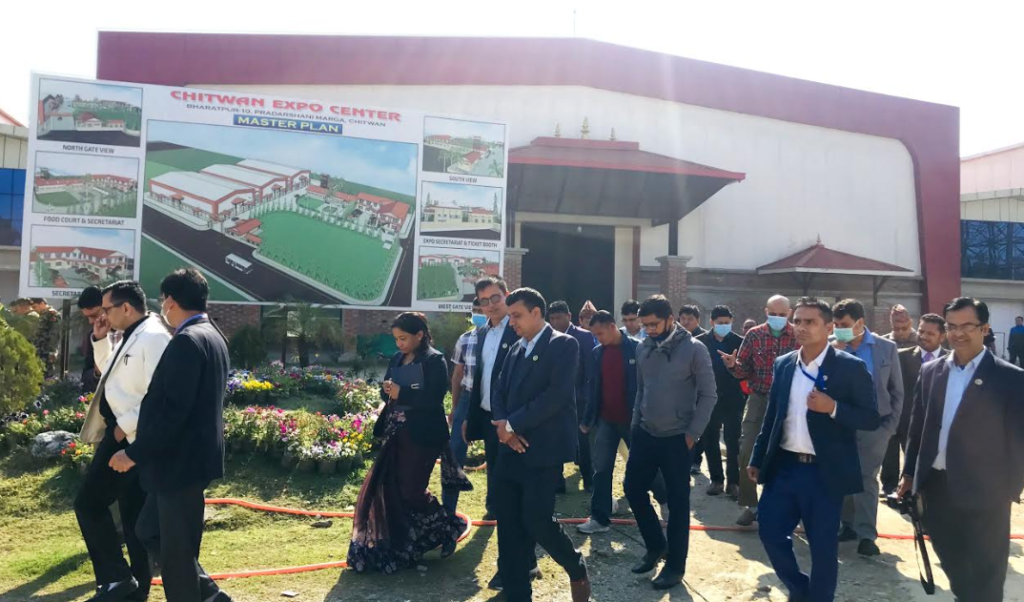 Shanta Adhikari / Chitwan: A 70-bed special hospital for the treatment of the novel coronavirus infections is being built in Bharatpur.
A decision to this effect was taken at an all-party, all-stakeholder meeting held in the initiation of Bharatpur Metropolitan City (BMC) on Tuesday morning.
The 70-bed hospital will have 10-bed ICU and 10-bed as HDUs and it will be built at Chitwan Expo Center. OPD service of the hospital is to be started from Wednesday.
The all party meeting also formed a taskforce under the coordination of BMC Mayor Renu Dahal for preparatory works to prevent and control COVID-19 in the metropolitan city.