Energy Minister Pun makes onsite visit of Upper Tamakoshi
March 22, 2020 | 8:57 pm&nbsp&nbsp&nbsp&nbsp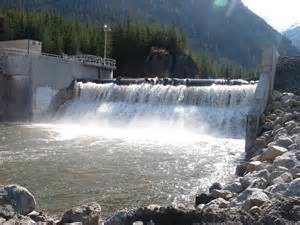 Ramesh Lamsal / Kathmandu: Making onsite visit of the Upper Tamakoshi Hydropower Project on Sunday, Minister for Energy Barsha Man Pun has vowed to generate power from the project by the end of the current fiscal year.
Minister Pun along with the top officials of the Ministry and Nepal Electricity Authority reached the site to inspect the successful tests of descending. Minister for Women, Children and Senior Citizen Parbat Gurung and National Planning Commission Vice-Chairperson Dr Pushpa Kandel also made the onsite visit of the project.
The project has already started to test the headworks and water reservoir from last Monday. Officials said that the pond of 22 meter height and 60 meter width was filled with the water on Sunday.
On the occasion, Minister Pun thanked the project officials, contractors, consultants and construction units for the successful test of the headworks and reservoir.
After the inspection, Minister Pun directed the stakeholders and officials to complete the remaining tasks of the project in time, Pun's personal secretary Durga Prasad Chapagain told RSS.
Minister Pun asked everyone involved in the project to complete the tests within this fiscal year and then begin test production by the mid of July. He also pledged supports from the side of government if any hurdles, while adding that the project should be completed in time at any cost.
Pun also cautioned the officials towards technical any flaws and asked their sensitivity to accomplish the challenging parts of the project completion.
So far, 99 per cent of works of the 456 megawatt project has been completed. As planned, the first unit of the project would generate 76 megawatt power by this July.RSS