Medical human resources to be mobilized for fighting COVID-19; Every state to establish quarantines to host at least 2,000 persons
March 22, 2020 | 8:57 pm&nbsp&nbsp&nbsp&nbsp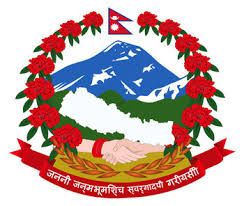 Kathmandu / Mar. 22: The federal government has asked the medical officers, senior physicians and medical students in all the states to get mobilized against the possible outbreak of COVID-19.
The Ministry of Health and Population called for deploying the medical human resources working under the states for prevention and control of the coronavirus pneumonia infection as its global pandemic is accelerating further.
The Ministry also appealed to the state governments to mobilize the medical officers who studied in the government scholarship quotas in various work stations for the precautionary measures against the COVID-19 as they continue rendering other healthcare services.
Likewise, the Ministry has urged for the coordination with the concerned medical colleges to mobilize the MMBS and MD students for the measures aimed at preventing COVID-19.
Every state to establish quarantines to host at least 2,000 persons
The meeting of Quarantine Construction and Management Task-force, coordinated by Minister for Culture, Tourism and Civil Aviation, Yogesh Bhattarai, held on Sunday decided to establish quarantines having capacity to host at least 2,000 persons in each state and metropolitan city to combat the possible spread of Covid-19 pandemic.
The meeting decided to construct at least 1,000 quarantines in each sub-metropolitan city.
Likewise, quarantine places with capacity of 600-bed in local levels of mountainous region having district headquarters, 1,000-bed in hilly regions and 2,000-bed in Terai region are to be established as per the decision of the task-force.
As per the decision, the standards to be maintained in public quarantines are to be prepared and finalised today itself.
The Department of Tourism and Nepal Tourism Board has decided to present a report by Monday morning, regarding hotels that are able to host at least 2,000 people, in coordination with Hotels Association Nepal and Federation of Hotel Entrepreneurs Nepal.
The Chief District Officer of Kathmandu has decided to present a report by Monday morning regarding potentiality of Ichangunarayan area and Manmohan hospital, Balambu to be converted into quarantine. RSS