NOC introduces one family one cylinder system to
March 25, 2020 | 9:39 pm&nbsp&nbsp&nbsp&nbsp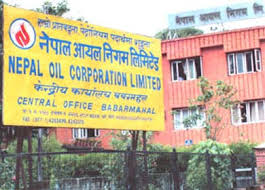 Kathmandu / Mar 25: In a bid to ensure smooth distribution of Liquefied Petroleum Gas, the Nepal Oil Corporation has introduced "One family one cylinder" system.
Issuing a new directive to the gas distributors, the state-owned oil monopoly stated that one family will be able to purchase one cylinder per month.
The new directive of the NOC comes amid complaints of rampant LPG black marketing in Kathmandu and various parts of the country due to week-long lockdown. Managing Director at the NOC Surendra Kumar Poudel said that the new system is expected to help ensure the distribution of cooking gas in the capital and discourage the gas hoarding.
"If the new system comes into implementation effectively, there won't be shortage of cooking gas in the market," he hoped.
According to the NOC's directive, all the details of quantity of cooking gas imported, number of bottling plants to be filled up and gas cylinders in stock, the number of cylinders to be distributed, names and addresses of the gas dealers must be provided to the District Administration Offices and at the NOC headquarters in case of the capital by 10 am.
The dealers in Kathmandu have been asked to take permission from the NOC once they receive refilled cooking gas cylinders. For the dealers outside Kathmandu, they have to take permission from the DAOs before distributing.
The dealers are asked to keep the record of customers such as names, citizenships, mailing addresses and contact numbers.