Health workers to be housed in hotels; SC orders private hospital to treat COVID-19 patients
March 31, 2020 | 9:18 pm&nbsp&nbsp&nbsp&nbsp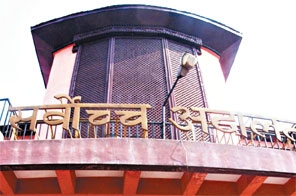 Kathmandu / Mar. 31: The Ministry of Health and Population is making preparations for housing the health workers involved in the treatment of COVID-19 patients in well-equipped hotels.
Dr. Khem Karki, the Health expert of Health Minister Bhanu Bhakta Dhakal shared that the incase of the COVID-19 taking epidemic proportion in the country, health personnel including doctors involved in the treatment would be housed in hotels near the hospitals or in other hospitals nearby.
They will be provided with good accommodation and food facilities during the stay. This is being done to ensure that the health personnel does not spread the infection to their immediate family members, said Dr. Karki.
A mapping of the possible hotels and hospitals is being carried out in the event of a break out of an epidemic of the Coronavirus in the country.
As a morale booster, the government has already announced free insurance and other allowances and incentives for the health workers who are in the frontline in the nation's fight against the deadly COVID-19.
SC orders private hospital to treat COVID-19 patients
At a time when the media have reported the denial of private hospitals to serve the patients suffering from COVID-19 like symptoms across the country, the Supreme Court has issued an interim order that private hospitals need to arrange a facility to treat the COVID-19 patients.
A single bench of Justice Dr. Manoj Kumar Sharma issued the order stating that private hospitals have an equal responsibility to ensure health facility to people at a time of the pandemic.
"No private health facility can deprive people of health service in any pretext," he stressed in the order. Advocate Pushpa Raj Poudel had filed a writ petition on behalf of the Supreme Court Bar Association naming the Office of the Prime Minister and Council of Ministers as the defendants.
Facilities needed to treat the coronavirus patients should be managed at the private hospitals including the arrangement of bed, ICU, ventilator support, the order read, adding that those providing service as doctors, nurses, ambulance drivers, cleaners and assistants should also be provided adequate safety accessories.
Although the petitioner had demanded formulation of policy and laws via ordinance, the SC did not order anything on it.