Six more people test positive for coronavirus in Nepalgunj, total cases in Nepal climb to 75
May 3, 2020 | 9:38 pm&nbsp&nbsp&nbsp&nbsp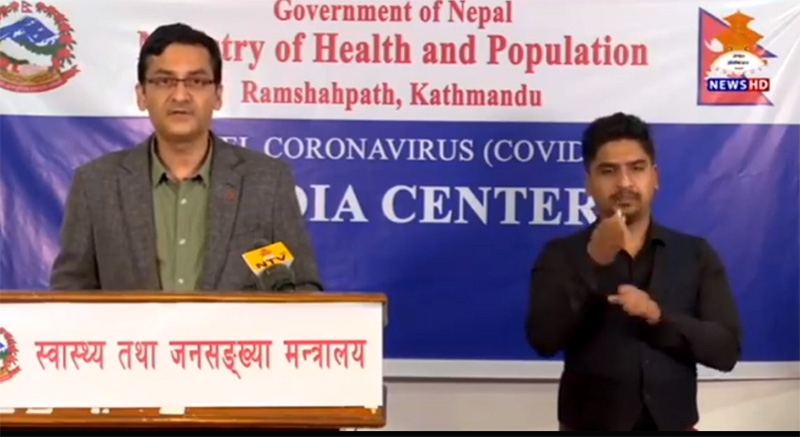 Kathmandu / May 3: Another six people tested positive for the novel coronavirus in Nepalgunj on Sunday evening, the Ministry of Health and Population said.
With the additional six cases, the number of confirmed COVID-19 cases in the country has jumped to 75.
With this, the number of people diagnosed with COVID-19 has reached 15 in Nepalgunj alone. Earlier this afternoon, nine persons from the same city tested positive for the deadly virus.
According to the health ministry, 16 persons have returned home after recovery so far.
The six new cases were detected during a test conducted at a laboratory in Bheri Zonal Hospital, Nepalgunj today.
Of the six, three are males (aged 16, 21, 34) and three are females (aged 40, 55, 60).