National tally reaches 267 with nine new COVID-19 cases: MoHP
May 15, 2020 | 10:26 pm&nbsp&nbsp&nbsp&nbsp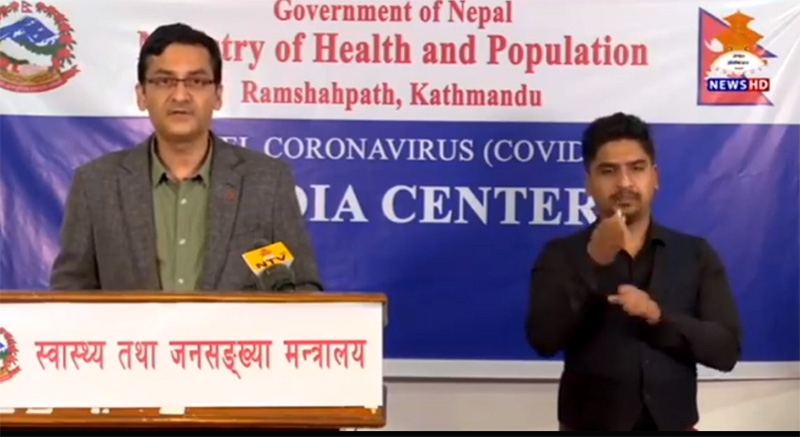 Kathmandu / May 15: The Ministry of Health and Population (MoHP) has confirmed nine new COVID-19 cases today, taking the national tally to 267.
23 and 47-year old females and 9 and 10-year old boys of Birgunj, Parsa, 25-year old male of Triyuga, Udayapur, 23, 36 and 34-year old males of Gadhawa-4 and 5 and Tulsipur-7 of Dang and 7-year old boy of Satungal, Kathmandu tested positive for the virus in PCR test, informed MoHP by issuing a press statement.
The PCR tests were conducted at National Public Health Laboratory (NPHL), Teku, BPKIHS, Dharan,and Bheri Hospital, Nepalgunj.
Health condition of all COVID-19 patients is normal and they are in contact with health workers, the ministry informed.