Supreme Court directs govt to include veterinary service under "essential services"
May 22, 2020 | 10:16 pm&nbsp&nbsp&nbsp&nbsp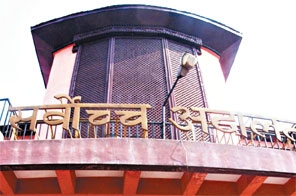 Kathmandu / May 22: The Supreme Court directed the government to include veterinary service under the "essential services" on Thursday.
A joint bench of justices Sapana Pradhan Malla and Hari Prasad Phuyal took such a decision after preliminary hearings on a writ petition filed by president of Nepal Veterinary Association, Dr Sital Kaji Shrestha.
Veterinary Services in the country – provided by the government as well as private institutions – are closed during the lockdown since this service is not listed as an "essential service".
Lawyers including Mukunda Adhikari, Rabinarayan Khanal, Tikaram Bhattarai, Amar Raut, Maheshwar Shrestha, Santosh Bhandari, Kamal Koirala, Laxmi Nani Thapa had pleaded on behalf of Nepal Veterinary Association.