Chitwan Medical College ready to hand over PCR lab to Govt
June 7, 2020 | 10:26 pm&nbsp&nbsp&nbsp&nbsp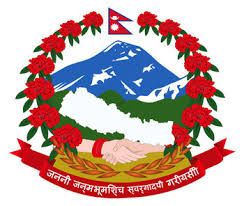 Chitwan / June 7 : The Chitwan Medical College (CMC) said that it was ready to handover the PCR test lab it set up to the government for its effective function.
According to CMC President and Managing Director Prof Dr Harishchandra Neupane, a letter has been sent to Ministry of Health and Population regarding this.
The lab which has all the necessary equipment and seven trained health workers to conduct tests for COVID-19 better be run by the government, opined Dr Neupane.
The trained health workers of CMC had initially contributed in the Bharatpur COVID-19 Lab set up by the government. Two health workers were still working there, informed to Dr Neupane.
The lab set up by CMC could conduct at least 200 tests in a single day. If the government would operate it, test on the collected nasal and throat swabs could be conducted swiftly. Also, government's additional economic expenses could be minimized, viewed Neupane.
Furthermore, CMC was also ready to provide space for the government to set up lab to test COVID-19. Bharatpur COVID-19 has been conducting tests of the swabs collected from Chitwan, Makawanpur, Nawalpur and Kapilvastu.
As many as five to six COVID-19 suspected or infected persons have been visiting the COVID-19 clinic in the CMC. RSS