Govt makes it mandatory for people to wear masks outside their homes
July 6, 2020 | 9:46 pm&nbsp&nbsp&nbsp&nbsp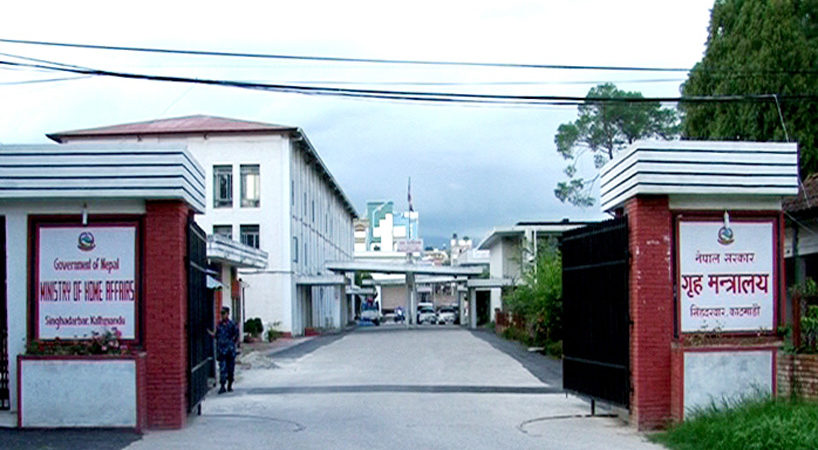 Kathmandu / July 6: At a time when the cases of coronavirus (COVID-19) are increasing at an alarming rate, the Ministry of Home Affairs (MoHA) has directed local administrations across the country to take action against those who do not wear masks outside their homes.
On Monday afternoon, the MoHA in a circular directed local administrations of all 77 districts and the Nepal Police Headquarters to take action against those not wearing masks outside their homes in order to contain possible spread of COVID-19.
According to Information Officer at MoHA Uma Kanta Adhikari, the ministry has sent a circular to authorities concerned to take actions against such people in line with the provisions of Infectious Disease Act, 2020, BS.
A person who violates this act or disregards any order issued by the government as per this Act is liable to punishment of imprisonment for a term not exceeding one month or a fine not exceeding Rs 100, or both.
"The decision has been taken as people have started to roam outside without following proper safety measures. Those defying the government's order will face action as per the Infectious Disease Act, 2020," said Adhikari.