Sailesh Thapa appointed as 28th IGP of Nepal Police
July 7, 2020 | 10:07 pm&nbsp&nbsp&nbsp&nbsp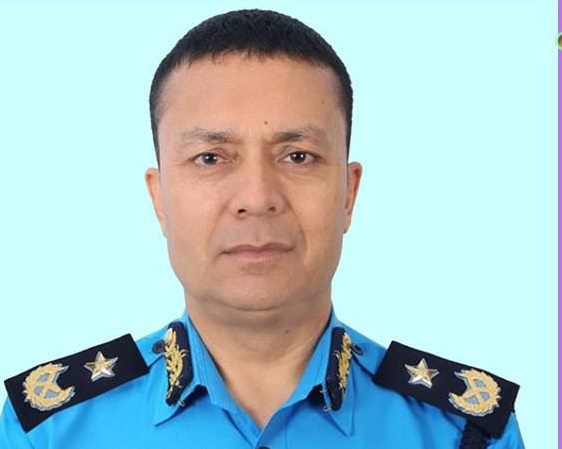 Kathmandu / July 7: The government has decided to appoint Sailesh Thapa as the 28th Inspector General of Nepal Police (NP).
The meeting of council of ministers held today at the Prime Minister's residence decided to appoint Thapa as the new IGP, informed Padma Aryal, Minister for Land management, Cooperatives and Poverty Alleviation.
Thapa is currently serving the Nepal Police as the Assistant Inspector General (AIG).
The outgoing IGP Thakur Prasad Gyawali is retiring on July 9.
Thapa's journey to become the IGP dates back to 2049 BS when he joined NP as Police Inspector.
Thapa has also worked as the central spokesperson of NP and as a member of IGP Secretariat.