Obstructed east-west highway resumes for traffic after 13 hours
July 11, 2020 | 9:02 pm&nbsp&nbsp&nbsp&nbsp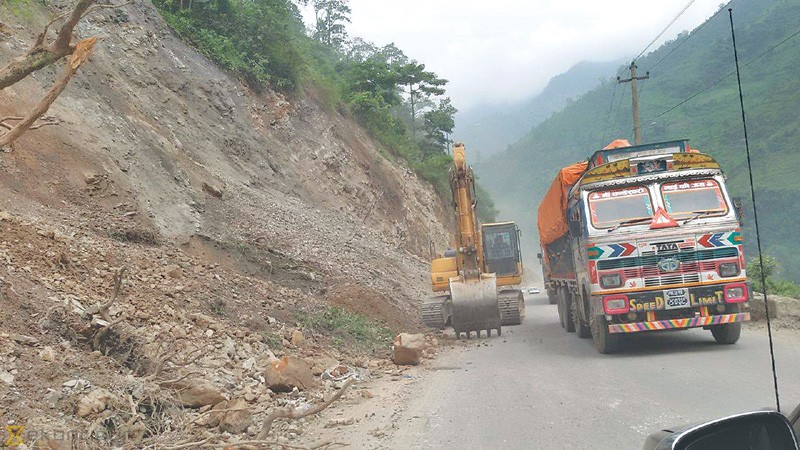 Homraj Ranabhat / Gaidakot, July 11: The diversion road of Thumsi, Gaidakot in East-West highway, which had been swept away by the flood triggered by incessant rainfall since two days, have come into operation after 13 hours.
The temporary diversion road built during road expansion project was washed away by flood at around 1:00 AM on Friday night. The obstructed diversion road came into operation on Saturday afternoon, after 13 hours, informed Chandra Bahadur Thapa, Police Inspector at Gaidakot Area Police Office.
The re-construction work kicked off from Saturday morning. The roadway service resumed at around 2:00 PM in the afternoon, said Inspector Thapa.