Tourism entrepreneurs demand govt resume passenger flights
July 16, 2020 | 8:21 pm&nbsp&nbsp&nbsp&nbsp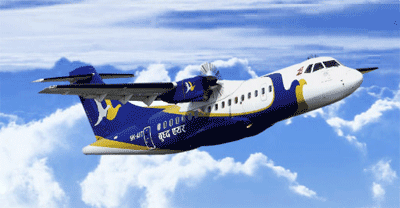 Kathmandu / July 16: Tourism entrepreneurs have demanded that the government allow the resumption of domestic flights from August 1 and international flights from August 15.
Issuing a joint press statement on Thursday, a number of alliances of tourism entrepreneurs sought the government permission to resume the aviation business, which is considered the pivot of the overall tourism businesses. Along with allowing the international flights, the entrepreneurs have also demanded the government open the border points from mid-August.
The sector is among the hardest-hit ones since the government enforced the lockdown on March 24. Although the government eased the lockdown from June 10, most of the tourism outlets such as hotels, resorts, home stays, flights and transport means are completely shut till date. It has risked the employment of millions of people and billions of investment made in the sector, reads the press release.
Allowing operation of tourism transport services through implementing health safety measures and taking initiatives to resume the market, services and destinations for tourists are among the demands of the entrepreneurs.