Tulasipur sub-metropolis begins cashless service
July 16, 2020 | 8:32 pm&nbsp&nbsp&nbsp&nbsp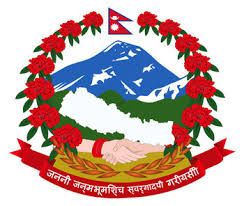 Dang / July 16: Tulasipur Sub-Metropolitan City here began cashless service today.
The cashless service was begun after the establishment of Mega Bank counter at the Sub-Metropolitan City aimed at building good governance and encouraging people to come under banking system.
Now, the service recipients have to deposit the amount they have to pay to the sub-metropolis in bank account first. Finance Officer at the Sub-Metropolitan City, Lalit Bahadur Gharti, said the permission was granted to Mega Bank to establish the counter after application.
Manager at the Mega Bank, Rajan Bhandari, shared that though they had set a plan to establish the counter last year, it was materialized due to delayed process at Rastra Bank.
Opening the counter, Mayor Ghanshyam Pandey expressed happiness for realizing the goal of making Sub-Metropolitan City cashless. He added there is be huge importance of banking system to stop illegal transaction. RSS