Govt decides to allocate budget for flood, landslide control
July 24, 2020 | 9:11 pm&nbsp&nbsp&nbsp&nbsp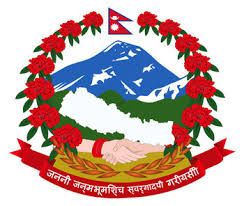 Kathmandu / July 24: The government has decided to allocate a budget to control flooding and landslides occurring in different parts of the country.
A meeting of the high officials of the government bodies concerned last Friday decided to allocate funds for the management and control of the monsoon-triggered natural disasters. The Minister for Energy, Water Resources and irrigation. Barshaman Pun had called the meeting after complaints regarding the ineffective control of landslides and floods across the nation piled up.
Pradip Kumar Thapa, director general at the Department of Water Resources and Irrigation, said that the budget has been demanded in order to prevent the risks of disasters in places like Sindhupalchowk, Parbat, Gulmi, Myagdi, Baglung, Bajhang and other places of the Terai region. According to him, about Rs 330 million for immediate action and Rs 2 billion for the long-run is needed for the purpose.
The decision comes in the wake of the government's struggle to manage the situation due to the lack of separate funds. The meeting has come to the conclusion that the task of controlling the disasters will be carried out by the National Disaster Risk Reduction and Management Authority (NDRRMA) under the Ministry of Home Affairs.
According to Pun, an alternative management is being established as it's not been possible to carry out the risk reduction task due to the lack of emergency budget and bodies under the Department of Irrigation of federal government in each district of the country.
He said that the authority has a budget under the topic of 'disaster risk reduction' because of which it will be easier to coordinate and work with NDRRMA. Sishir Kumar Dhungana, secretary at the Ministry of Finance, informed Republica that the Finance Ministry will provide consent to the proposal of releasing the budget.