SC decides to review CJ Rana's verdict on former DIG Koirala
July 26, 2020 | 10:15 pm&nbsp&nbsp&nbsp&nbsp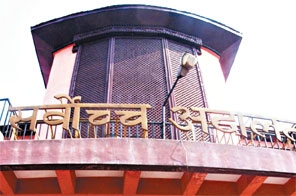 Kathmandu / July 26: The Supreme Court has decided to review its earlier verdict to waive jail sentence of former Armed Police Force (APF) DIG Ranjan Koirala.
The apex court on Sunday gave a permission to 'review' a controversial verdict passed by a division bench of Chief Justice Cholendra SJB Rana and Justice Tej Bahadur KC on Thursday to waive 11.5 years jail term of DIG Koirala, who was convicted for the murder of his wife Geeta Dhakal some eight and half years ago.
The decision comes in response to a review petition filed by the Office of the Attorney General amid mounting pressure from ordinary public to impeach Chief Justice Rana and Justice KC. The decision keeps the case open for review again.
A three-member bench of justices Bam Kumar Shrestha, Prakash Kumar Dhungana and Kumar Regmi on Sunday accepted the review petition, recognizing the merit of the request made by the OAG. This paves way for sending former DIG Koirala back to jail as he was able to secure release through a controversial verdict.
Citing Section 188 of previous Muluki Ain and Section 17(1) of present Sentence Determination and Execution Act, 2017, the apex court stated that the objective to punish him was already met and there was no need to keep him in jail further because he needs to give guardianship to his sons following the death of their mother Geeta.
However, the verdict passed by the division bench of Rana and Justice to waive 11.5 years jail sentence imposed by the Kathmandu District Court that subsequently upheld by the Patan High Court has courted serious controversy.
Amid mounting public pressure, the government on Friday had filed the review petition on Friday citing some five erroneous interpretations of evidence as well as the fact and violation of already set precedents set by the Supreme Court in similar cases. Those legal experts who know the proceedings of the apex court claimed that the apex court has shown seriousness toward reviewing the case by scheduling the case for hearing and making public the negative list of the judges