Many govt offices have no information office despite legal provision
July 28, 2020 | 9:57 pm&nbsp&nbsp&nbsp&nbsp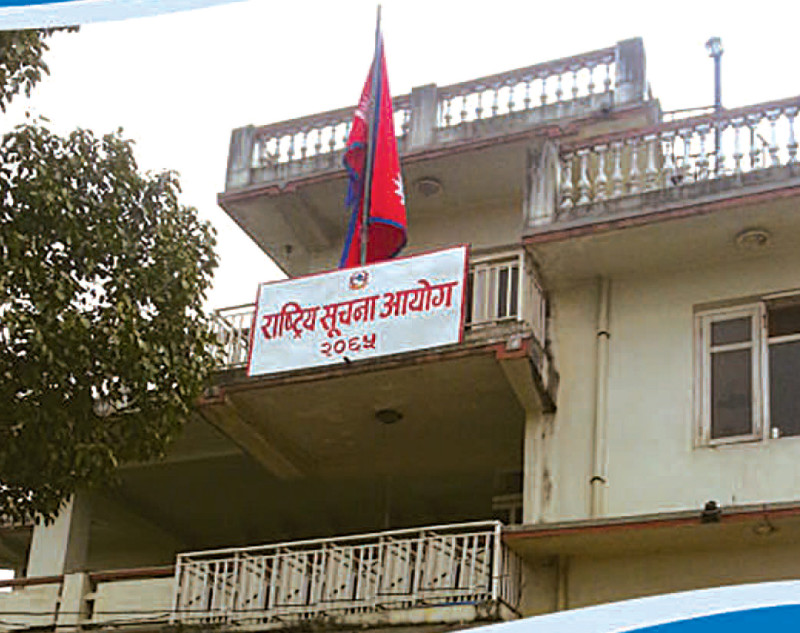 Kathmandu / July 28: Though it's already been 13 years since the implementation of the Right to Information Act to provide information to the public, there still are many offices being run without naming their information officers.
During a meeting of the State Affairs and Good Governance Committee of the House of Representative (HoR) today, chief commissioner of the National Information Commission, Mahendra Man Gurung said that 29 offices were being run without assigning any official as the information officer.
The Information Commission had carried out a study in 120 offices in this regard.
So far, the commission has penalized 24 officials for refusing to give information despite issuance of the orders.
Likewise, 90 offices out of 120 offices did not disclose their progress reports every three months despite a legal provision for that.
The offices have been directed to designate their information officers and compulsorily disclose their information within 15 days.
On the occasion, Chief Commissioner Gurung briefed the committee members on the commission's performance and activities carried out for the implementation of RTI and other laws.
Likewise, Gurung and other commissioners drew the attention of the lawmakers not to draft the laws with the provision of secrecy in any of the laws during the formulation and amendment of the laws from the committee and House.
The commission has forwarded the idea of holding intensive discussions on RTI at political and policy levels as well as its own five-year strategic plan and RTI.
On the occasion, parliamentarian Asha Kumari BK raised her concerns on how the general public would get access to information at a time when the deputies of the local governments were having a tough time getting the details of the expenditures carried out in connivance with the chief and executives.
Similarly, committee member Mahendra Prasad Raya stated that the government was neglecting the commission since the commission's office-bearers were appointed on the basis of political power sharing.
Lawmaker Leela Shrestha stated that the implementation part of the RTI should be strengthened while emphasizing the need and importance of RTI to the citizens.
Also speaking at the meeting, lawmaker Yagya Raj Sunuwar argued that a democracy demands good governance and transparency thereby the trend of dilly-dallying in providing information to citizens should be brought to an end.