Eight Police officials acquitted in case of Nirmala Pant
July 30, 2020 | 9:57 pm&nbsp&nbsp&nbsp&nbsp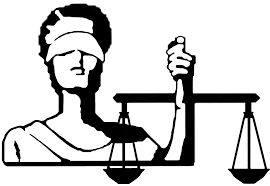 Abinash Chaudhari / Dhangadhi, July 30: Kanchapur District Court has acquitted eight Nepal Police officials of the charge of destroying evidence related to rape and murder case of Nirmala Pant.
Those who got the clean chit are Dilli Raj Bist, then Superintendent of Police (SP) in the Kanchanpur District Police Office, Deputy Superintendent of Police (DSP) Angur GC , Gyan Bahadur Seti, Inspector Ekindra Khadka, Jagadish Bhata, Sub-Inspector Hari Singh Dhami, Ram Singh Dhami and constable Chandani Saud.
Besides the charge of tampering with evidence, the police officials were also accused of torturing those kept in the police custody.
Yadu Nath Sharma, registrar of the Kanchanpur District Court, informed that all the eight police officials were acquitted of the offense against public justice and offense against torture.
He said that Justice at the Kanchanpur District Court, Gopal Prasad Bastola, made the verdict giving clean chit to the accused police officials.
Office of the district attorney had filed the cases against the police officials after Nirmala's mother Durga Devi Pant and elder brother of Dilip Singh Bist, Khadak Singh, registered complaint against the police.
The district court has made the verdict that all those accused in the case are innocent.
Nirmala Pant, 13, who had gone to her friend's home for doing homework was found dead in a sugarcane field on July 26, 2018. The rape and murder case has not been solved yet.