Rajatpat host Prakash Subedi and actress Pooja Sharma agree to end their month-long row
August 22, 2020 | 12:01 pm&nbsp&nbsp&nbsp&nbsp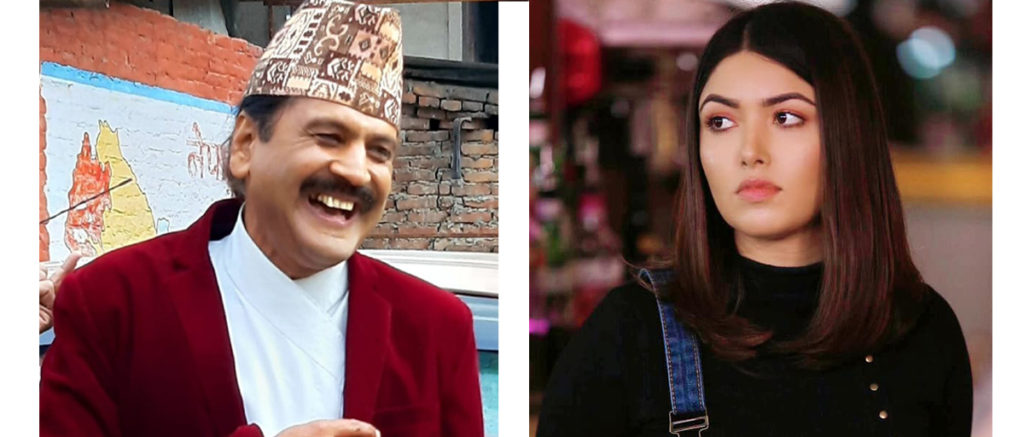 Kathmandu: Rajatpat host Prakash Subedi and actress Pooja Sharma reached an agreement on Thursday, ending their month-long row after Subedi directed demeaning comments towards Sharma in one of the episodes of his TV show.
In the particular episode of Rajatpat broadcast on July 7, Subedi had called Sharma an 'actress with fangs' along with other demeaning comments towards her and other female Nepali actors.
The episode soon went viral and many female celebs as well as the general audience criticized Subedi for his words.
Although he did not take Sharma's name, it was clear to all his audience that his taunting comments that sounded much like a mockery on her looks were targeted at actress Sharma.
However, sensing the public uproar against his demeaning remarks, Subedi had apologized a few days later, stating that it was just a part of the show and he wasn't intending to hurt anyone. But Sharma wasn't convinced with this.
After more than two weeks of the controversy, they have decided to end their disputes. An agreement was signed between actress Sharma and the host Subedi in the presence of Naresh Shrestha, head of human resource department of AP1 Television, the channel which streams Rajatpat.
The agreement states that both the sides will respect each other's profession and work within the prevailing laws and professional codes of ethics. They have also agreed to respect each other's professional dignity in the future. Courtesy: myrepublica.com