DCSCP collects Rs 4 million in fines
September 2, 2020 | 8:56 pm&nbsp&nbsp&nbsp&nbsp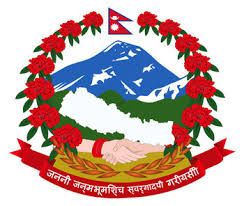 Kathmandu / Sept. 2: The Department of Commerce, Supply and Consumers Protection (DCSCP) has collected revenue worth Rs 4 million in fines from traders operating illegally and selling substandard goods.
The Department carried out a bazaar monitoring from August 17 to 31 and took action against 68 firms and companies. Of the total 273 firms and companies monitored, 14 were operating by meeting all set standards and 156 had some general faults, said the Department's information officer Rabindra Acharya.
Likewise, sample of goods of nine firms and companies were collected for a test and clarification was sought from 23. Sixteen firms were sealed off and date expired goods worth over Rs 15,000 were destroyed.
The Department carried out a monitoring in drug stores, groceries, and retail shops, vegetable shops, department stores and water industry and garments acting on reports of black marketeering during a prohibitory order and festivals approaching near, said the Department. RSS