Govt formulates new policies every year to smoothen fertilizer supply, with little scope for implementation
September 3, 2020 | 8:50 pm&nbsp&nbsp&nbsp&nbsp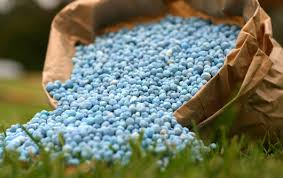 Kathmandu / Sept 2: Almost every year, the government floats some new policies during the rainy season expressing its promptness to resolve the recurring problem of fertilizer shortage. But the problem stands still as farmers face the same perennial problem without any hint of relief when the plantation begins in their rice fields.
Exhibiting its inability to maintain supply in the last hour, the government is now entreating a neighboring country to supply the fertilizers soon. Prime Minister KP Sharma Oli on Tuesday requested his Bangladeshi counterpart Sheikh Hasina to provide 50,000 tons of urea fertilizer on a refundable basis to prevent its shortage in Nepal. But it is also put to question whether the farmers still get any benefits from the government's move in the eleventh-hour.
Nepal received adequate and timely rainfall this monsoon, resulting in the completion of paddy plantation in 98% of the rice fields across the country. But the shortage of fertilizers made the situation even worse than that in the previous years for farmers.
While the farmers did not get fertilizers during the transplantation period, there is still no sign of receiving the fertilizers even now though it is already very late for the rice plants for the first top dressing. Last week, the government imported mere 3,000 tons of fertilizers for 1.37 million hectares of the rice fields.
Nepal requires 120,000 tons of urea and 50,000 tons of Di-ammonium Phosphate (DAP) for planting paddy annually. Experts say the acute shortage of fertilizers is likely to affect largely the production of paddy this year despite having encouraging paddy transplantation statistics.
This year, the government is being heavily criticized for awarding the contract to the person who is said to have a close relationship with one of the top leaders in Nepali politics. The government showing its helplessness has also been blaming the contractor company for delay in importing the necessary fertilizers. Even the officials of the Ministry of Agriculture and Livestock Development —the line ministry — said that they were tired of meeting the contractor who hasn't made the supply even in this last hour.
According to the ministry's officials, the main problem starts from late calls for a bidding process to purchase fertilizer every year and flaws in appointing the contractor. "The handpicking of the contractors who are in favor of the high level officials is another cause for the problem," said a source on condition of anonymity.
Claiming to minimize the hassles and dillydallying by the private companies in the supply of the agricultural inputs, the government last year decided to import fertilizers from India under the G2G modality expecting to ensure easy import and supply of fertilizers from the southern neighbor. However, when it comes to the implementation this year, the government made the same conventional approach to maintain the supply.
The government has now put forth another card of enforcing a separate directive of fertilizer supply, which has come online from last week. The directive has envisioned to form various committees that will look after the fertilizer supply, distribution system and price fixation. Courtesy: Myrepublica