Health Ministry mobilizes volunteers for public sensitization against infection
September 5, 2020 | 9:36 pm&nbsp&nbsp&nbsp&nbsp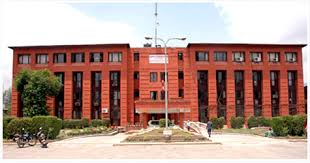 Kathmandu / Sept 5: The Ministry of Health and Population has mobilised volunteers at 13 places of the Kathmandu Valley from Saturday for raising public awareness on prevention and control of COVID-19.
Ministry spokesperson Dr Jageshwor Gautam said volunteers have been mobilised to organise public awareness programmes for the communities of these places in view of the spread of coronavirus infection.
The volunteers will go to these places and sensitise the local communities through awareness programmes and urge them to be safe from COVID-19. The Ministry is conducting public awareness programmes as the COVID-19 infection is found increasing daily in the Valley.
Dr Gautam shared that two volunteers each from the public health, Nepal Scouts and the Ministry will travel in a vehicle to places that are mostly crowded, and raise awareness to be safe from COVID-19.
According to him, volunteers would be mobilised at Koteshwor, Kalimati, New Buspark, Balkhu, Chabahil, Ratna Park, Maitidevi, Maharajgunj, Patan, Lagankhel, Gwarko, Satdobato and all the municipalities of Bhaktapur for this purpose.
He added that the public awareness programme would be run for about a week. The volunteers will go to these places that are usually more crowded and spread awareness messages through megaphone. They will also teach the general public there on the correct way of using face masks and sanitisers.
Besides, conducting programmes promoting public health, the volunteers will also distribute health information and education materials related to COVID-19.
The Ministry has requested the Kathmandu, Bhaktapur and Lalitpur district administrations for necessary cooperation and coordination in volunteer mobilisation. RSS