Taskforce formed for revival of tourism sector
September 8, 2020 | 8:43 pm&nbsp&nbsp&nbsp&nbsp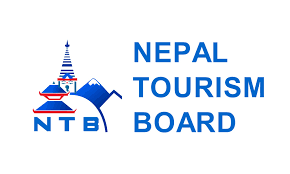 Kathmandu / Sept 8 : Nepal Tourism Board has formed Tourism Revival Taskforce in order to revive tourism industry of the country which is affected from the COVID-19 pandemic.
The NTB has brought the tourism revival plan as further coordination and collaboration was necessary as per the government priority, private sector's wish and compulsion.
The taskforce was formed with an objective to bringing all organizations and leading entrepreneurs of the tourism sector under an umbrella meant for revival of the coronavirus pandemic-hit tourism sector, said Chief Executive Officer of the NTB, Dr Dhananjaya Regmi.
He further said that the taskforce would carry out activities drawing the final conclusion to be carried out by the tourism sector in future. The taskforce would give suggestion after carrying out a study on international practice for the revival of tourism industry in this current situation.
It would help the government to formulate the further strategy by integrating all tourism entrepreneurs. The taskforce would also carry out study about how the tourism activities could be forwarded in a safe manner immediately.
The NTB also appealed to the tourism entrepreneurs and bodies concerned to actively support in this task in the context that the tourism sector, being established as a strong basis of country's economy, has been hit hard by the coronavirus pandemic. RSS