Govt blacklists controversial Omni Business Corporate International for a year
September 14, 2020 | 9:41 pm&nbsp&nbsp&nbsp&nbsp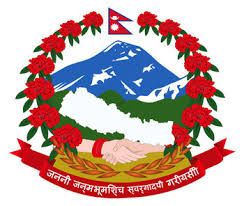 Kathmandu / Sept 14: The government blacklisted Omni Business Corporate International (OBCI), which was involved in a controversial procurement deal of medical supplies, for one year.
Issuing a public notice on Monday, the Public Procurement Monitoring Office (PPMO) has said that the OBCI will not be qualified for any public bidding for the next one year.
The decision of the PPMO comes amid allegations that the government was dilly-dallying to keep the controversial company in the blacklist. The general public had exerted pressure on the government to take action against the company which charged several times more than the actual costs of the medical items it supplied to the government.
Earlier, parliamentary committees had shown concerns over the government's dilly-dallying to blacklist the OBCI. Government officials said the PPMO issued a public notice to put the OBCI in the blacklist for a year at the recommendation of the Department of Health (DoH).
The DoH had earlier on April 1 decided to cancel the procurement deal with the controversial OBCI after there was huge public uproar as the company believed to be owned by the relatives of those in the government was found to have charged exorbitantly high prices for the medical supplies.
The DoH under the Ministry of Health had reached an agreement with the OBCI to procure necessary medical items from China. But the decision drew criticism from various quarters as the contract had been awarded to Omni without any competitive bidding.
In addition to the OBCI, the PPMO has kept two other construction companies, namely Shree Arun Construction, Maiwakhola, Taplejung, in the blacklist for a year and Shree BT/Taudaha/Phasku J.V, in the blacklist for two years for their failure to complete the awarded tasks on time.