No decision on class 12 examination puts students and parents in confusion
September 30, 2020 | 10:17 pm&nbsp&nbsp&nbsp&nbsp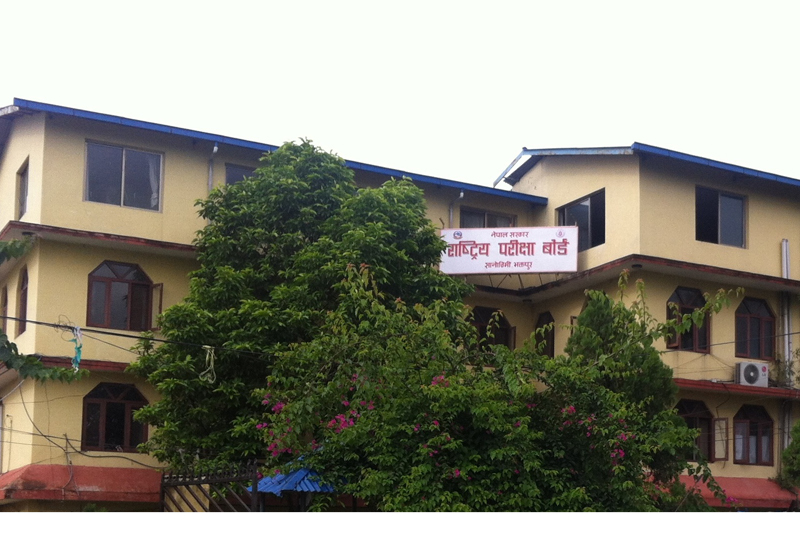 Kathmandu / Sept. 30: A decision regarding holding Class 12 examinations is much awaited although various alternatives for conducting the stalled exams have been recommended.
The National Examination Board (NEB) had given suggestion last month along with alternative for conducting the long stalled examination. NEB had suggested to the government that in the condition of holding the examinations not becoming feasible, online exams could be conducted for 40 marks, practical exams given for 20 marks and the total marks obtained by a student in Class 11 exams could be converted to 40 marks for the evaluation.
Another alternative suggested by the NEB was that evaluation and certification could be done through 50 per cent internal assessment and the marks secured by a student in Class 11 could be converted into 50 per cent.
Although NEB's suggestion has been forwarded to the Council of Ministers through the Ministry of Education, Science and Technology, for its approval, no decision has been made regarding this topic so far and this has created confusion among students and parents.
If a decision on this matter is not immediately made, then there will be slim possibility of giving the exams before the Dashain festival. Moreover, it would be difficult to conduct the exams in the mountainous districts after Dashain due to cold.
In such situation, experts suggest, the second alternative of the NEB has high chances of implementation. Moreover, questions have been raised regarding the authenticity of the online exams said to be held for 40 marks as it is going to be an 'open book exam' as well as the possibility of access to internet in all places.
Speaking to RSS some days back, Minister for Education Giriraj Mani Pokharel had said that the Ministry was for administering the examination in one or the other form as the Class 12 exam is a Board Examination and it has to have international equivalence.
In case online exam is held, questions arise as to the duration of the exam, assigning the exam centres, how to get the question papers to the students, how to collect and evaluate the answer scripts and when to publish the results.
The government has issued the Student Learning Facilitation Guidelines-2077 on September 4 which stipulates that the teaching-learning could be done by employing other means of information technology in case students do not have access to online media.
Ministry spokesperson Deepak Sharma said nothing can be said of the Class 12 examination until the Council of Minister decides about it. He guessed that the Council of Ministers will decide on any of the given alternatives.
The Class 12 examination which was scheduled to be held from April 20 was suspended due to the lockdown imposed on March 24 to stem the spread of the COVID-19. A total 432 thousand students had filled up the examination application form.
NEB, through a notice on September 11, asked the students who have filled up the examination admission form for Class 12 exam should provide within a week details if they have moved to the districts other than the district they were studying in due to the coronavirus pandemic or any other reason. RSS