Pokhara-New Delhi bus service to resume from Thursday
September 30, 2020 | 10:16 pm&nbsp&nbsp&nbsp&nbsp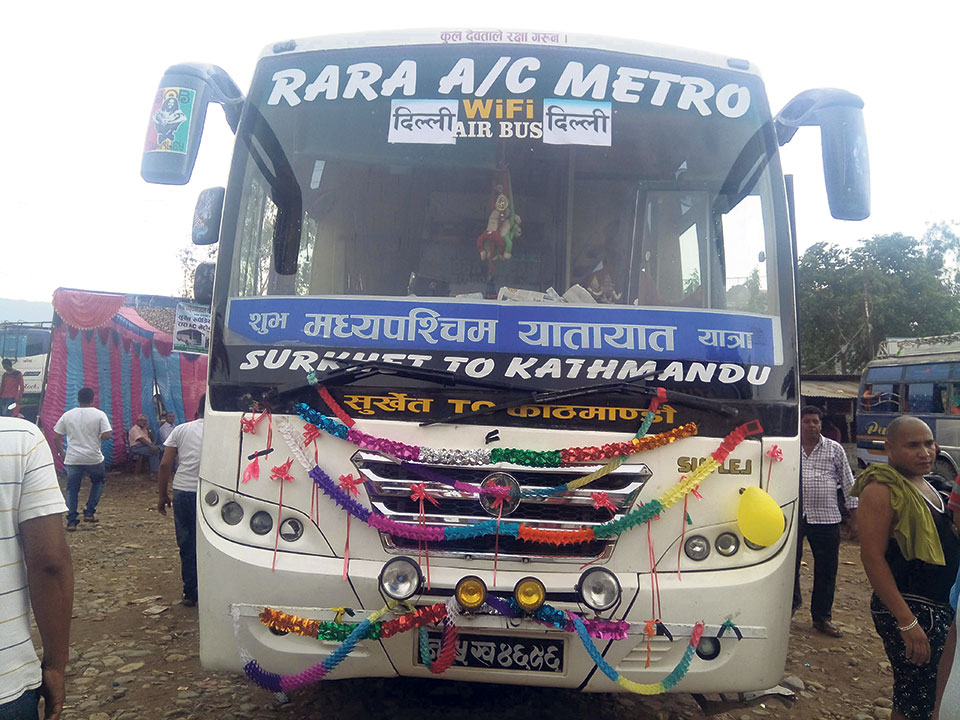 Pokhara / Sept 30: Pokhara- New Delhi Bus Service is resuming its service from Thursday.
The company has decided to resume its service after a hiatus of seven months due to the enforcement of nationwide lockdown by the government to curb the spread of COVID-19.
The buses would offer services to passengers from Pokhara to the border point and from there, the Uttarpradesh State Road Transport Corporation of India would ferry the passengers up to the Indian capital city New Delhi under the Nepal-Delhi Friendship Bus Service, according to Keshav Prasad Adhikari, the chairperson of the Modern Era Tours and Travels Pvt Ltd.
Earlier the fare for Pokhara- New Delhi bus service was Rs 4,000 which has been raised to Rs 4,500 in the view of COVID-19 pandemic. RSS