Tatopani Border point to open from tomorrow
October 4, 2020 | 8:36 pm&nbsp&nbsp&nbsp&nbsp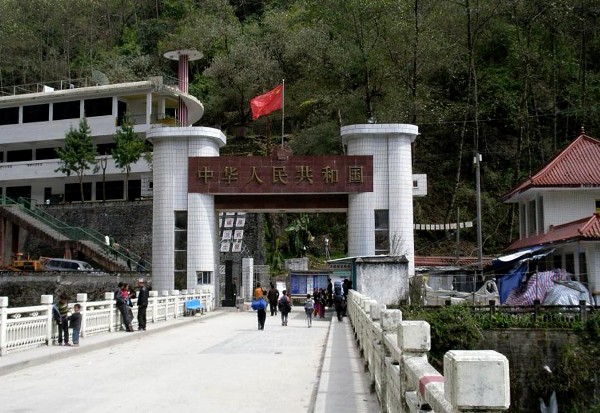 Chitra Mijar, Sindhupalchowk / Oct. 4: The Tatopani border point between Nepal and China, which was closed for the last three months, will resume from tomorrow, Monday.
Opening of the border point will allow entry to over 150 container of goods stranded at Khasa, the Chinese town near the border, of Tibet Autonomous Region of China, to Nepal.
A joint meeting of the officials of the Sindhupalchowk district administration and the Nyalam administration of Tibet held on September 29 had decided to resume the border point from October 5 for allowing the stranded containers to enter Nepal.
Umesh Kumar Dhakal, Chief District Officer of Sindhupalchowk, said that it was yet to be decided whether the border point would be kept open or closed after the stranded containers entered Nepal.
Lal Bahadur Khatri, chief customs officer of the customs office at Tatopani Dry Port, said that 16 containers would enter the Nepali customs office a day.
Severely damaged by the earthquake in 2015, the border point was resumed in May 2019. However, it was again closed due to the fear of COVID-19 since February 2020.