NC decides to appoint Sunil Bahadur Thapa as the party's Joint-General Secretary
November 13, 2020 | 10:23 pm&nbsp&nbsp&nbsp&nbsp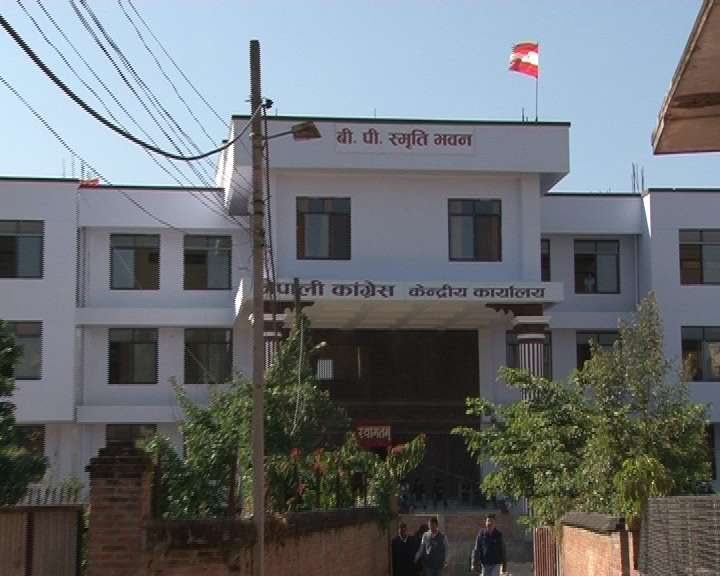 Kathmandu / Nov 13: Nepali Congress (NC) has decided to appoint former Rastriya Prajatantra Party (RPP) leader Sunil Bahadur Thapa, who joined NC a little more than three months ago, as the party's Joint-General Secretary.
A Central Working Committee (CWC) meeting of NC held at the party's headquarters in Sanepa made a decision to this effect, according to CWC members. The meeting also decided to appoint six other leaders who joined NC along with Thapa as the party's CWC members.
Those appointed as CWC members include Ram Prasad Bhattarai (Morang), Bishnu Bikram Thapa (Sindhupalchowk), Baburam Basnet (Bhojpur), Brij Lal Yadav (Bara), Kiran Giri (Kathmandu) and T. N. Yogi (Lalitpur). Similarly, Dilip Rai (Jhapa), Asha Ram Chaudhary(Kailali) and Rajes Bahadur Singh (Kapilbastu) have been appointed as invited CWC members of the party.
Thapa, who served as Joint General Secretary of the RPP, formally joined the NC on July 28. NC President Sher Bahadur Deuba had awarded Thapa and other leaders the membership of the party amidst a special program held at the party's headquarters in Sanepa, Lalitpur.
Speaking on the occasion, leader Thapa said that he felt an immense pleasure to join the party that led major political transformation in the country. He also took his time to pay homage to late BP Koirala, Subarna Shumsher, Ganeshman Singh, Krishna Prasad Bhattarai, Girija Prasad Koirala, Surya Prasad Upadhyay, Mahendra Narayan Nidhi, Sushil Koirala and his later father Surya Bahadur Thapa.