Supreme Court refuses to issue Stay order; Dahal elected as PP leader
December 23, 2020 | 9:12 pm&nbsp&nbsp&nbsp&nbsp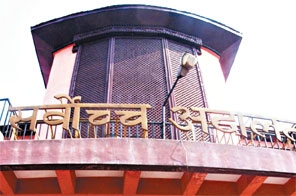 Kathmandu, Dec. 23: The Supreme Court today refused to give interim order against the 12 writ petitions regarding the dissolution of the House of Representatives.
Hearings of all writ petitins were conducted by the single bench of Chief Justice Cholendra Shumsher JB Rana.
All the writ petitions have sent to the constitutional bench where the hearing has been scheduled for coming Friday.
Dahal-Nepal faction of NCP elects Pushpa Kamal Dahal as parliamentary leader
The Dahal-Nepal faction of the Nepal Communist Party (NCP) has elected Pushpa Kamal Dahal as their parliamentary leader.
A parliamentary party meeting of the Dahal-Nepal faction of the party held at the Parliament Building in New Baneshwar on Wednesday made a decision to this effect, ousting K P Oli as the party's parliamentary leader. The nomination of Dahal as the parliamentary leader was proposed by senior leader Madhav Kumar Nepal, who was earlier named as one of the two chairmen of the party.
The Dahal-Nepal faction had earlier named Madhav Kumar Nepal as Chairman of the party. Both Dahal and Nepal will now act as the chairmen of the newly-formed party.
Dahal-Nepal faction claims authenticity; submits letter to ECN
Members of a faction of Nepal Communist Party (NCP) led by Co-chair Pushpa Kamal Dahal today submitted a letter to the Election Commission, Nepal (ECN) claiming authenticity of the party.
The NCP leaders belonging to Dahal-Nepal faction, through a correspondence, informed the ECN that KP Sharma Oli was removed from the post of party co-chair and that senior leader Madhav Kumar Nepal was the new party co-chair alongside Dahal, Spokesperson and Joint Secretary at ECN, Raj Kumar Shrestha informed.
He said the correspondence was attached with the decision taken by the Party's Central Committee meeting held yesterday.
KP Sharma Oli-led faction had also submitted a letter to the ECN yesterday.
Each of the two factions of the party has been claiming to be the authentic NCP.
Oli-led faction has argued that the anonymous Central Committee meeting held by Dahal-led faction is not legal since the first chair and general secretary of the party — KP Sharma Oli — did not give the consent to do so.
ECN spokesperson Shrestha said a team from the office would conduct investigation to verify the claims presented by both sides.
The ruling party suffered a vertical split on Tuesday, with the rival factions of the party led by the two chairmen claiming their faction to be the authentic NCP in separate central committee meetings held in the capital.
The NCP, which had 173 members in the dissolved 275-member House of Representatives, was formed by the merger of CPN-UML and CPN-Maoist Centre on 17 May 2018, creating the largest communist force in the country.