SC orders to submit documents of HoR dissolution; Prachanda-Nepal faction reaches EC
December 25, 2020 | 8:45 pm&nbsp&nbsp&nbsp&nbsp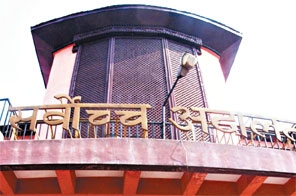 Kathmandu / Dec. 25: The Supreme Court today ordered the Office of the Prime Minister and the Council of Ministers and the President's Office to submit original documents related to the dissolution of the House of Representatives (HoR) by January 3, 2021.
The five-member Constitutional Bench led by Chief Justice Cholendra Shumsher JB Rana issued the order while hearing the 14 writ petitions regarding the dissolution of HoR.
The HoR was dissolved on December 20 by President Bidya Devi Bhandari as per the recommendation of Prime Minister KP Sharma Oli.
Prachanda-Nepal faction reaches EC claiming authenticity
Chairmen duo of Nepal Communist Party (NCP) Prachanda-Nepal faction, Pushpa Kamal Dahal Prachanda and Madhav Kumar Nepal, reached the Election Commission office claiming authenticity today.
Leaders of the factio reached there and informed the chief commissioner Dinesh Kumar Thapa that they had 295 central committee members on their side. Then NCP has 441 CC members. On the occasion, chair Prachanda submitted a letter of memorandum incorporating the latest Central Committee meeting decisions attended by majority CC members to the Commission.
Chair Prachanda viewed that the Commission will take appropriate decisions on the authenticity and election symbols of the party as per the constitution, election laws, and party statute.
NCP Chair Prachanda who is also former Prime Minister said they had submitted the signatures of majority CC members adding that these members were ready to reach the Commission if needed.
Responding to the leaders reached there, chief commissioner Thapaliya said that the dispute over the ownership of the party and election symbol will be resolved soon as per the constitution, existing laws, party statute, precedents and election laws.
Senior leader Jhalnath Khanal, Bhim Rawal, Surendra Pandey, Yogesh Bhattarai, Giriraj Mani Pokharel, Pampha Bhusal, Ashta Laxmi Shakya among other leaders had reached the EC office this noon.