36 street people rescued in Saptari
December 28, 2020 | 10:12 pm&nbsp&nbsp&nbsp&nbsp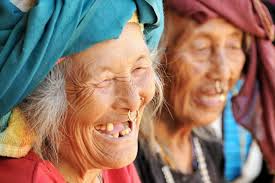 Mala Karn / Saptari, Dec. 28: As many as 36 people living in the streets have been rescued in Saptari by conducting a program on Sunday.
The Manab Sewa Ashram has rescued the helpless and orphans who were forced to survive on the streets due to deteriorating mental health and other reasons.
The Manab Sewa Ashram, which is running a campaign to make roads free of street people, has rescued and taken them for providing basic needs and treatment. The Manab Sewa Ashram, under the coordination of local journalist and human rights activist Manohar Kumar Pokharel, has rescued 36 people by cleaning and feeding them in the Rajbiraj Municipality premises after completing the needed legal process.
The Ashram has been running such campaigns all over Nepal. After knowing this we initiated a rescue program for helpless and orphans in Sapatari by coordinating with local level and other organizations, said Pokharel.
Ramji Adhikari, chairman of the Ashram, said that the Manab Sewa Ashram had increased its activities in districts across the country considering street free of stranded people and declaring Nepal in 2078 BS as the country free of street people.
He added that the Ashram is devoted to providing basic treatment and creating a conducive environment for helpless, differently-abled, and people suffering from various mental and physical conditions so that they could lead a normal life.
Madan Thapa, Chief Administrative Officer of Rajbiraj Municipality, and Kamala Bhansali, woman leader and literary writer, had supported the programme with Rs. 10,000 each.