Hearing on House dissolution case postponed for Friday; CEC calls to fairly update Voter list
January 13, 2021 | 7:34 pm&nbsp&nbsp&nbsp&nbsp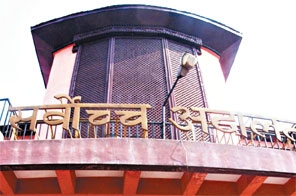 Kathmandu / Jan 13: Hearing on the case of dissolution of House of Representatives, which was underway at the Supreme Court this afternoon, has now been postponed until Friday.
The hearing was concluded today without a decision as to whether or not to take the case to a grand full bench, as demanded by petitioners.
In today's hearing, however, the government has disagreed with petitioners' demand of the grand full bench.
The case is presently being heard by the constitutional bench that is led by Chief Justice Cholendra Shumsher JB Rana and comprises four other justices — Bishwambhar Prasad Shrestha, Tej Bahadur KC, Anil Kumar Sinha, and late inclusion Sapana Pradhan Malla.
Justice Malla was included to the bench on Wednesday as Justice Hari Krishna Karki rescued himself from the case after conflict of interest for Karki in the case was pointed out by two petitioners — senior advocates Dinesh Tripathi and Shambhu Thapa.
Thirteen petitioners had filed a writ against dismantling of the Lower House. They demanded the formation of a grand full bench for which a petition was submitted. Their lawyers are pleading before the constitutional bench in favour of formation of the full bench.
Prime Minister KP Sharma Oli, on December 20, recommended the dissolution of House of Representatives which was approved by President Bidya Devi Bhandari along with announcement of mid-term elections in April-May 2021.
Update voter list fairly: Chief Commissioner Thapaliya
Chief Election Commissioner Dinesh Kumar Thapaliya directed the EC staff to update the voter list fairly for the upcoming election to be held in April.
Inaugurating a training programme for the employees in the EC in Province 1, 2, and Bagmati Province, CEC Thapaliya said that new registration was not possible after the announcement of the election but it could be updated fairly.
"We can correct errors, manage 'claim and contradiction' and update it in a balanced manner," he said. Thapaliya said that a fair, free, and reliable election was the only possibility with a fairly updated voter list.