HoR dissolution against constitution: Advocates at hearing
January 17, 2021 | 8:34 pm&nbsp&nbsp&nbsp&nbsp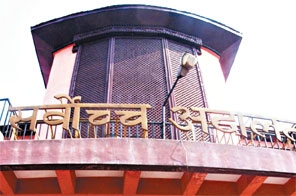 Kathmandu / Jan 17: Advocate Santosh Bhandari has said that the Prime Minister does not have the right to dissolve the House of Representatives, which has a full term of five years, midway. Bhandari today on behalf of the writ petitioners spoke during a hearing on a writ petition against the HoR dissolution that is ongoing at the Constitutional Bench of the Supreme Court.
Likewise, advocate Giriraj Bhatta argued that although the then Prime Minister Girija Prasad Koirala dissolved parliament in 1994, there is no provision in the existing constitution that the lower house would be dissolved without completing its full term.
Advocate Dr Bhimarjun Acharya claimed that the existing constitution does not mention any provision that allows HoR dissolution.
The Constitutional Bench comprising Chief Justice Cholendra Shamsher JB Rana and justices Bishwambhar Prasad Shrestha, Anil Kumar Sinha, Sapana Pradhan Malla and Tej Bahadur KC recently directed a hearing on the issue at the bench. Hearing on the matter has entered the content from today.
Advocate Prabesh KC on behalf of the dissolved HoR members Dev Prasad Gurung, Krishna Bhakta Pokharel, Shashi Shrestha and Ram Kumari Jhakri had filed a writ petition against the HoR dissolution by President on the recommendation of the Prime Minister on 20 December, last year. Defendants in the writ petition are President, the Office of Prime Minister and Council of Ministers and Speaker of the dissolved HoR.
Likewise, senior advocate Dinesh Tripathi and advocates Shalik Ram Sapkota, Gyanendra Raj Aaran, Samrit Kharel, Kanchan Krishna Neupane, Santosh Bhandari, Dipak Rai, Amita Gautam, Lokendra Bahadur Oli, Kamal Bahadur Khatri, Maniram Upadhyay, Tulasi Simkhada and Achyut Prasad Kharel had separately filed writ petitions at the apex court against the HoR dissolution.