Party registration first priority after approval of election schedule
January 30, 2021 | 9:02 pm&nbsp&nbsp&nbsp&nbsp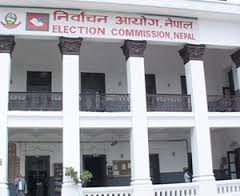 Kathmandu / Jan 30: The Election Commission has informed that it would bring forth election schedule, announcement of election code of conduct and registration of political parties.
Election code of conduct has been drafted and election schedule underway, EC said, adding that after the approval of election programme schedule, the registration of political parties begins.
However, the consultation with political parties for election code of conduct is yet to be held. The code of conduct comes into effect after its approval following parties' nod, according to EC Spokesperson Raj Kumar Shrestha.
"Other activities will be forwarded after the registration of political parties," Shrestha added. The government has announced the snap poll on April 30 and May 10. RSS