Govt aims to make Nepal a Wood-exporting Country
January 31, 2021 | 9:53 pm&nbsp&nbsp&nbsp&nbsp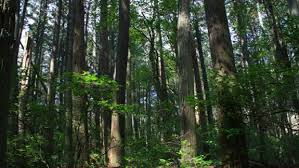 Kathmandu, Jan. 31: Minister for Forests and Environment Prem Bahadur Ale has said that Scientific Forest Management Guideline was annulled to increase the use of domestic wooden products and make Nepal a wood-exporting country.
"The government has cancelled the guidelines to develop the country as a wood-exporting nation. We are importing wood worth Rs. 10 billion to Rs. 12 billion every year," he said while speaking at the 21st General Assembly of Nepal Furniture and Furnishing Association (NFFA) on Saturday in the Capital.
He stated that although the guidelines were presented as the instrument for better forest management and development, it had actually contributed
to the degradation of forests so the Cabinet had decided to cancel it.
According to Minister Ale, the government has initiated a process to formulate a new policy to support wood production from 21,755 community forests across the country and its export.
Nepal has become self-reliant in flooring carpet, woolen carpet, mattress, pillow, doormat and other plastic-related products. The country has 12,000 furniture entrepreneurs who have employed more than 200,000 people.
As per the NFFA, furniture business has about Rs. 30 billion invested and the size of business is over Rs. 40 billion per year but about 60 per cent goods are imported.
It said that it was unfortunate that the country is importing wooden products while wood worth billions of rupees is being wasted in the forests.
Immediate Past President of the association Rupesh Pradhan said that the use of forest-related products had been complex and cumbersome due to the lack of policies for marketing and modernisation of forest management.
He said that furniture entrepreneurs were facing challenges as the produced wood is not cut in time, protected, auctioned and managed well. "Government statistics show a large amount of wood import. The ministry and other concerned agencies must act at the earliest to improve the situation and address the problems of the business," he said.
Newly elected president of NFFA Subhendra Joshi said that the demand for furniture had gone down due to the COVID-19 pandemic.
NFFA gets new leadership
The 21st assembly of the NFFA has elected a new 15-member working committee led by Subhendra Joshi unanimously.
Dinesh Agrawal is elected as the Senior Vice President while Manish Agrawal and Arun Chaudhary got elected as Vice Presidents. Likewise, Arjun Ghimire, Sanjaya Lama, Sushma Lamsal and Kedar Nath Bastakoti are elected as General Secretary, Secretary, Treasurer and Joint-Treasurer.
Yogendra Karki, Ramila Shrestha, Dil Bikram Shrestha, Bhola Yonjan, Samyak Man Singh, Dambar Parajuli and Prabin Kumar Thapa are the members of the committee.