Naulin inhouse Tennis Tournament starting Sunday
February 6, 2021 | 9:00 pm&nbsp&nbsp&nbsp&nbsp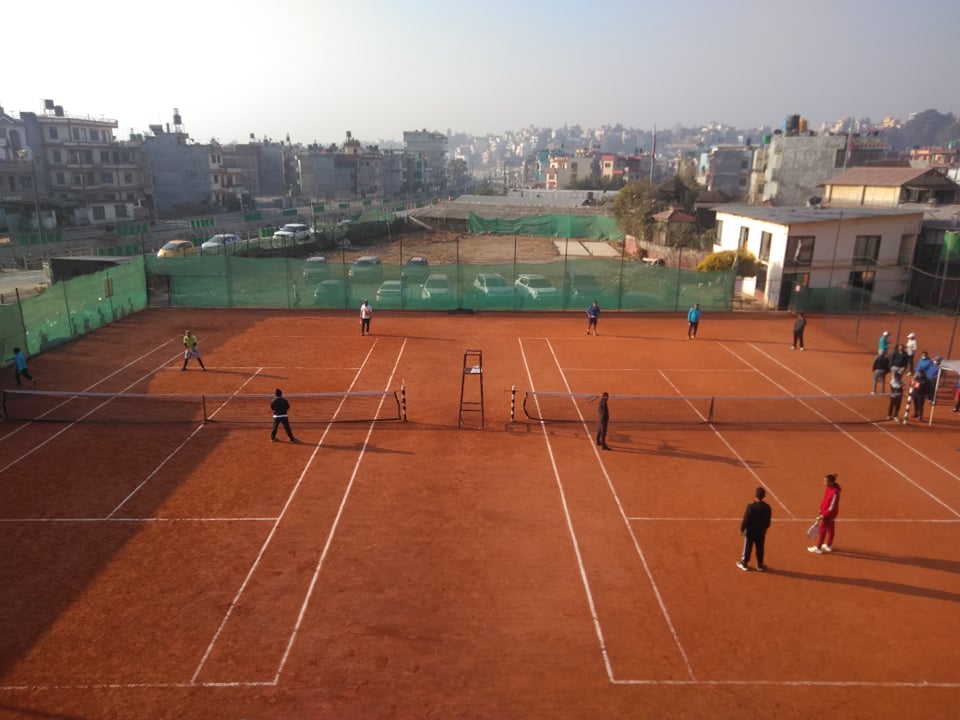 Kathmandu / Feb 06: With the decreased caseload of Covid-19 pandemic and positive environment created due to availability of vaccine against Covid-19, although in a limited number, people are opting to return to normalcy and resuming their activities, which were hampered for almost a year.
In this connection, Naulin Sports Villa is organizing Naulin Inhouse Tennis Tournament on Sunday and Monday to resume sports activity after the pandemic obstructed such tournaments for almost a year.
Over 20 members of the Villa will be participating in the tournament. The players hope that it will be important event to reconnect with team members after a long time. The winner and runner-up will receive different award and recognition.
The organizers informed that they are organizing the event as there are very few Covid-19 cases and the vaccine is gradually getting accessible. They however informed that proper safety protocols shall be followed during the event.