Rainfall and snowfall likely to occur again starting Wednesday
February 8, 2021 | 9:21 pm&nbsp&nbsp&nbsp&nbsp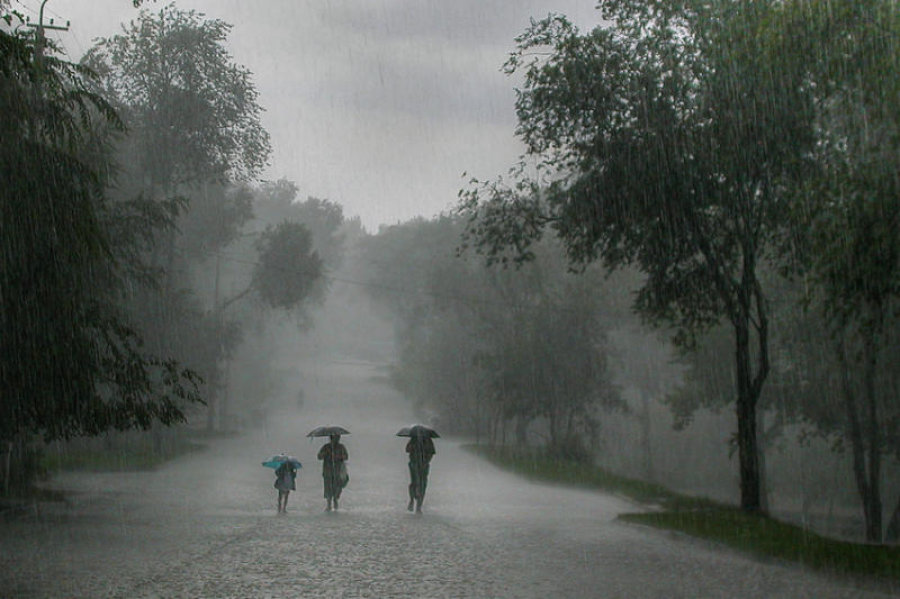 Kathmandu / Feb 8: Meteorologists had expected that temperature across the country would rise following the first spell of winter rainfall on Friday and Saturday last week.
Influenced by the westerly wind, Nepal received light to moderate rainfall after five months. Some higher regions also reported snowfall.
The weather improved starting Sunday this week. According to the Department of Hydrology and Meteorology, the weather will remain clear until Tuesday afternoon.
However, the weather will start changing Wednesday afternoon. Most places in the hills are expected to receive light rainfall while high hills and mountainous regions will witness snowfall. According to meteorologist Sajina Shakya, the westerly wind will again enter Nepal bringing rainfall and causing snowfall. This will last for three days.
The temperature throughout the country will remain cold for the next few days, according to the meteorologists.
The department, issuing a weather bulletin on Monday, urged the people to apply precautionary measures as there is still cold in the morning and evening.