Dhamkane farmers earn Rs. 1.1 million each, have hectic days for potato planting
February 26, 2021 | 10:07 pm&nbsp&nbsp&nbsp&nbsp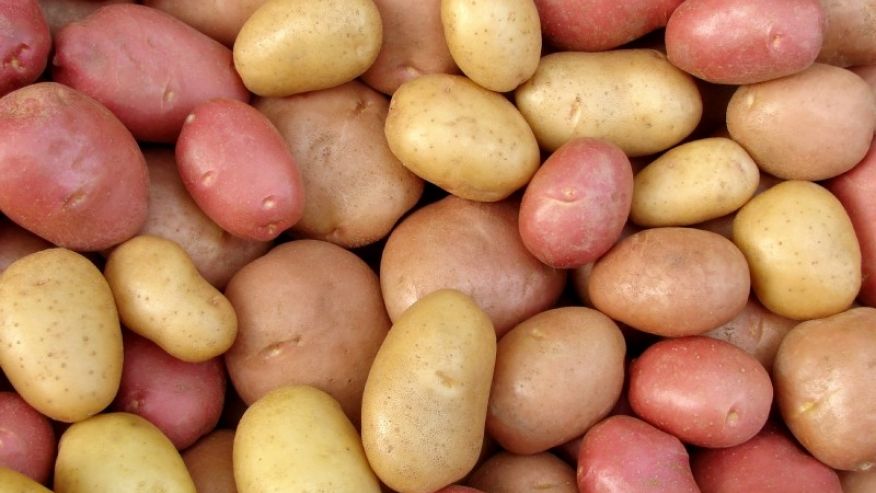 Sher Bahadur Sarki / Bajura, Feb. 26: Farmers of Dhamkane, Badimalika Municipality-7 in Bajura district are having hectic days at the moment for it is time for potato cultivation.
A local farmer of Dhamkane Nar Bahadur Rokaya said that the right time to plant potatoes starts from the second week of February hence the farmers are busy at this time.
He said that about 120 households of Dhamkane have been involved in cultivating potatoes. As potato farming yields more benefits, farmers here are attracted more to this cash crop than to food grains.
Rokaya said, "Dhamkane is considered a remote place of the country, but now the organic potato production has made the market across different cities in the country. "I make 11 lakh rupees a year so do my other farmer friends."
The income from and the popularity of organic potatoes across the nation have further spiked up the interest of the farmers in the production of potatoes.
Rokaya shared his experience of having to travel outside his village to sell the potatoes earlier but this year people are visiting the village to order the potatoes.
"I hope, I can earn better income this year," he said.
Dhamkane has more fertile land in comparison to other places of the district, which has invited different organisations to hold programmes in this regard.
"We have a dream to make the place recognized for potato production," said another farmer, Dal Bahadur Rokaya, adding that the Dhamkane is well suited for potato production.
He said that the farmers have switched to cash crop production leaving the old traditional food grain production. "We expect support from various agencies that are working to promote the agricultural sector."