Purbanchal cancer hospital comes into operation
March 1, 2021 | 8:11 pm&nbsp&nbsp&nbsp&nbsp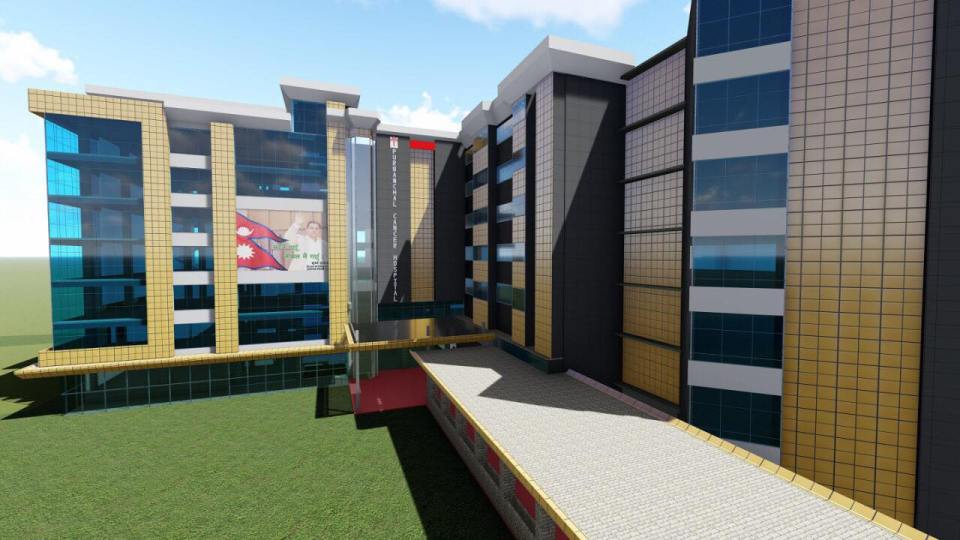 Kathmandu / Mar 1: An epochal success has been achieved in the area of cancer treatment with the establishment and operation of a well-equipped Purbanchal Cancer Hospital in Birtamod, Jhapa.
It is claimed that Nepali people do not need to go abroad for cancer treatment with the hospital coming into full-fledged operation.
The hospital has been established to provide quality care and treatment to cancer survivors in Nepal. To that end, the hospital has arranged modern physical infrastructure, equipment and human resources.
Necessary physical infrastructure has been built in the premise of B&B Hospital at the cost of Rs 6 billion. It is claimed that the hospital is so far the biggest private sector-run cancer hospital in Nepal.
"Nepali people do not need to go abroad for cancer care and treatment from now onward. The Purbanchal Cancer Hospital is providing quality care and services to the cancer patients," said Dr Durga Prasai, Executive Director of B&B Hospital.
Prasain further informed that all services including necessary radiotherapy, chemotherapy and surgery have been made available from the hospital.
The hospital, which came into operation last year, has so far provided OPD services to over 26,000 patients. RSS