Supreme Court accords party name 'Nepal Communist Party' to Rishi Kattel
March 7, 2021 | 8:01 pm&nbsp&nbsp&nbsp&nbsp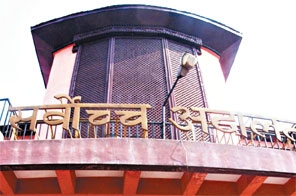 Kathmandu / March 07: The party name 'Nepal Communist Party' has been accorded to Rishi Kattel as per today's verdict of the Supreme Court.The verdict was issued by a division bench of justices Bam Kumar Shrestha and Kumar Regmi on Sunday.
Following the unification of the then CPN-UML and CPN-Maoist Centre, the Election Commission had granted the name Nepal Communist Party (NCP) to the unified party.
However, the name Nepal Communist Party already belonged to Rishi Kattel, who filed a petition at the apex court against Election Commission granting the name to the unified party.
Rishi Kattel led Nepal Communist Party had filed the application at the Supreme Court demanding rejection of the name Nepal Communist Party (NCP) which bore a resemblance to the his party's name, which was formed ahead of the then newly unified party.The Election Commission had rejected Kattel's plea to not grant the name NCP (NCP) to the unified party stating that both the parties had separate and unique identities and thus a similarity in their names should not be held as a major issue.
On October 26, 2018, the Election Commission of Nepal had legitimised the ruling party by formally recognising the its name as Nepal Communist Party (NCP).With this, the 2018 unification between the CPN-UML and Maoist Centre is no longer legally recognised, and the two parties are still in existence as separate elements. The parties will have to begin the unification process all over again if they wish to continue with the merger. This, however, seems unlikely given the ongoing factional feud in the ruling party.