Govt allows Nepal Telecom for test transmission of 5G mobile internet
March 28, 2021 | 8:15 pm&nbsp&nbsp&nbsp&nbsp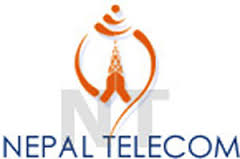 Kathmandu / March 28: The government has decided to allow the state-owned Nepal Telecom (NT) to test 5G mobile internet service, an advanced internet service expanding globally.
The 5G is a fifth-generation mobile technology that provides an ultrafast peak data speed of 1 Gbps. Having high mobile broadband speed, the system allows downloading an Ultra HD movie within a few seconds and ensures high reliability in internet service.
According to the Ministry of Communications and Information Technology, the government has decided that the NT implement the 5G internet service for the first time. Nepal Telecommunication Authority (NTA) will decide in which frequencies to allow the NT to operate the 5G service. The NTA is said to have started looking for operating the advanced internet service in frequencies ranging from 700 MHz to 26 GHz
Nepal currently has 4G networks that were established in January 2017. According to the NT, the 4G service has reached all 77 districts in the country, covering 654 local units, or 85 percent of the population. Around 75 percent of the population uses devices that are 4G supportive.