Nepali national football players to receive Rs 100,000 each following victory in Three Nations Cup
March 30, 2021 | 9:37 pm&nbsp&nbsp&nbsp&nbsp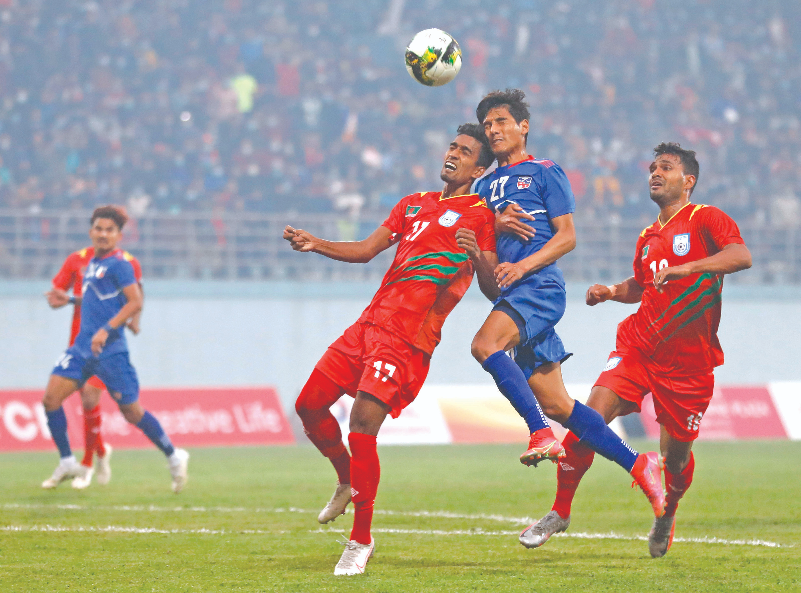 Kathmandu / Mar. 30: The All Nepal Football Association (ANFA) has announced that the members of the Nepali national football team would receive Rs 100,000 each for their outstanding performance to secure victory in the Three Nations Cup that concluded on Monday in Kathmandu.
A day after the Nepali team sealed their 2-1 victory against Bangladesh in the final match of the tournament, the governing body of football announced that each of the players in the winning squad will be awarded the additional amount as cash prize. "The players will also receive an equal amount of the total $5,000 which Nepal received as the winning prize," reads the statement released by the ANFA on Tuesday.
The tournament participated by Bangladesh and Kyrgyzstan along with the hosts Nepal, was held at the Dashrath Stadium in Kathmandu from March 23 to 29. Nepal emerged victorious ending their goalless stalemate in the finals. Sanoj Rai and Bishal Rai scored one goal each to help Nepal clinch the title. Nepal's Rohit Chand was named the most valuable player of the tournament.