Survey officials from Nepal, India to conduct joint study of ongoing construction works in Mahakali River
April 5, 2021 | 9:13 pm&nbsp&nbsp&nbsp&nbsp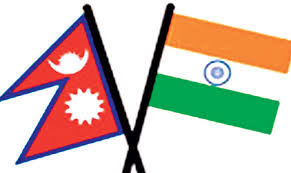 Kathmandu / April 5: Nepal and India have decided to conduct a joint study of the ongoing construction activities being carried by the Indian side along the Nepal-India border in the Darchula district to make sure that these works have not breached Nepal's international border.
Responding to the query of lawmakers in the parliament on Monday, Foreign Minister Pradeep Kumar Gyawali informed that Nepal and India have agreed to conduct a joint study of the construction activities with the help of survey officials from both countries.
Minister Gyawali informed that the government had sent a team led by the Chief Survey Officer of Darchula district to make a field study of the security wall being constructed by India on its side of the Mahakali River on January 6 amid reports that the Indian side had encroached upon Nepali territory. The team included the representatives of the Nepal Army, Armed Police Force, Nepal Police, and the District Administration Office, Darchula.
Minister Gyawali informed that the border experts from both the countries are making the field study as per the recommendations made by the team that it would be appropriate to find the exact measurement of the wall with the help of survey officials of both the countries and raise this issue with relevant Indian authorities. "After a series of correspondences, we have agreed to send a joint survey team of both the countries to the construction site on April 30 and find evidence if the wall is being constructed properly and follows norms related to the international border," he said.
Earlier on March 23, Nepali Congress (NC) lawmaker Dilendra Prasad Badu had urged govt to take diplomatic initiatives to save Nepali territory as India has expedited the construction of an embankment along Mahakali river.
Addressing the meeting of the House of Representatives (HoR), lawmaker Badu claimed that around 25 hectares of Nepali land had turned into the riverbank on the Indian side of the border after the watercourse of the River over the years.
Badu argued that the unilateral move of Indian authorities to build an embankment despite objections from local governments along the River is likely to make Nepal lose the territory that has become a riverbank on the other side of the new watercourse of the River. "Nepal government appears oblivious of this. It is in a deep slumber," he had complained.
A total of 1043 Ropanis of land was swept away by the flood and a sizeable portion of the land flooded away now falls on the other side of the course of the River water. Some 35 hectares of the land lies on the Indian side of the watercourse, according to Badu
Lawmaker Badu, who represents the Darchula district, had also urged the government to immediately take diplomatic initiatives to make sure that the Indian side does not put Nepali territory on its side of the border as authorities continue building embankment along the River.