Debate on new government dominating political agenda; NC claims leadership of new Govt.
April 10, 2021 | 9:08 pm&nbsp&nbsp&nbsp&nbsp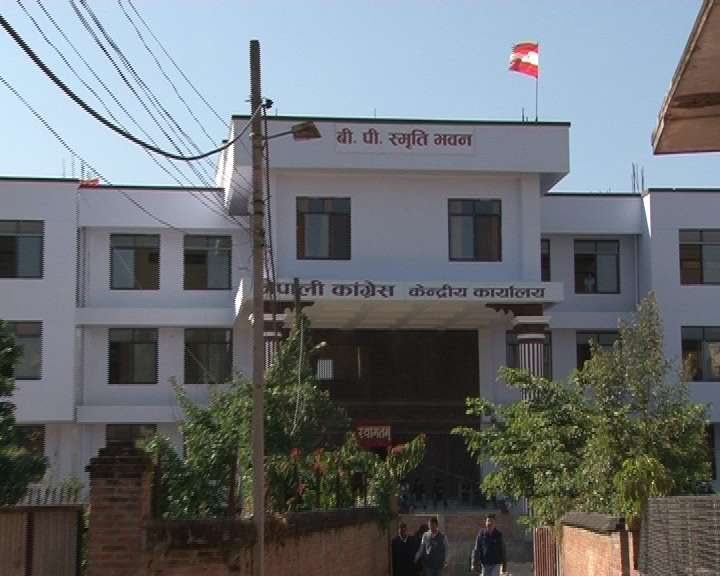 Kathmandu / April 10: Nepali Congress general secretary Shashanka Koirala has said a new government would be formed under the leadership of Nepali Congress soon.
Talking to journalists in Chitwan today, he claimed that the next government would be headed by Nepali Congress president Sher Bahadur Deuba. "The government would be formed under the leadership of party president, who is the parliamentary party leader of Nepali Congress.
Discussions are ongoing with other political parties regarding the subject," Koirala explained.According to him, discussions were on with Janata Samajbadi Party-Nepal and the matter would be finalised within some days.General secretary Koirala said there would be a change of government following JSP-N's decision in this regard.
On a different context, he said the NC should form the next government without affecting its general convention. "It is our view that the general convention should be conducted as per its schedule. The convention should not be affected in any way while joining the government," he said.Party spokesperson says NC univocal for finding alternative to governmentMeanwhile, Nepali Congress spokesperson Bishwa Prakash Sharma has said that there is no intra-party dispute in terms of finding an alternative to the incumbent government.
Addressing a reception organised in the capital city today by the Nepali Congress and Nepal Students' Union (NSU) Lamjung-Kathmandu liaison committee, on the occasion of upcoming Nepali New Year, leader Sharma said, "Party leaders are univocal for finding the alternative to the present government and have a common understanding that the country should go for the elections under the leadership of NC-led government."
New govt in next few days, claims Dahal
CPN (Maoist Center) Chairman Pushpa Kamal Dahal has claimed that an agreement to form a new government will be reached within the next few days.
Addressing a function organized by the party's Karnali Province Liaison Committee in Kathmandu on Saturday, Chairman Dahal also announced that the political parties in the new coalition government would forge an electoral alliance to reduce the Oli-led CPN-UML to the fourth largest party through the next election.
Dahal also claimed that the meeting held among the top leaders of NC, Maoist Center and Janata Samajbadi Party at the residence of NC President Sher Bahadur Deuba on Friday had ended on a positive note.
Arguing that the formation of a new government was delayed due to indecision on the part of the NC leadership, Dahal said that it was positive that NC eventually agreed to take initiatives to oust Oli from power and form a new government. "Since the Janata Samajbadi Party has agreed to give its decision within a day or two, I think a new government will be formed within the next few days," Dahal said.
He also announced to forge an electoral alliance with the parties that will form a coalition government to oust Oli from power through the upcoming election. "We already have forged an alliance with a section of the UML," he said. "Although someone has divorced us, our love is not dead yet."
Chairman Dahal said since their decision to forge an alliance with the NC had brought positive results in the election of the Federation of Nepali Journalists (FNJ), a similar alliance would be forged among NC, Maoist Center, Janata Samajbadi Party and others in the upcoming election. "Oli has been reduced to the fourth position [in the FNJ election]. If we are able to forge alliances properly and become honest to ourselves, it is possible to reduce Oli's party to the fourth number in parliament," he added.