COVID-19 active cases hit 5,545 with 768 new infections and 5 fatalities
April 17, 2021 | 10:24 pm&nbsp&nbsp&nbsp&nbsp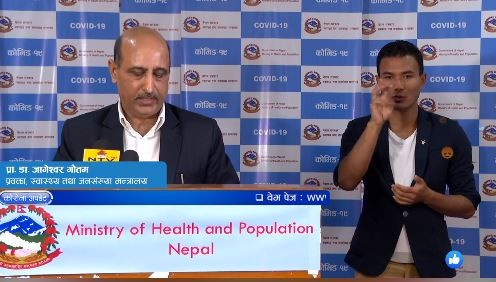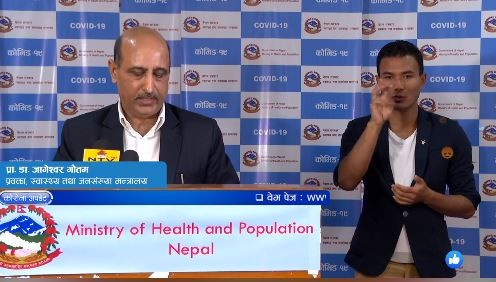 Kathmandu, Apr. 17: The Ministry of Health and Population on Saturday confirmed 768 new cases of COVID-19, taking the nation's novel coronavirus tally to 283,658.
According to the Ministry of Health and Population, 768 new infections were recorded in 5,333 RT-PCR tests and 75 cases were recorded via 678 antigen tests being done at health desks in various border points.
Currently, there are 5,545 active cases of COVID-19 across the nation and 74 people, mostly those who had returned from abroad, are placed in quarantine.
Meanwhile, 226 COVID-19 patients receiving treatment in institutional isolation or staying in home isolation recovered from the infection in the last 24 hours. Nepal has now recorded 275,038 cases of recovery and the recovery rate is at 97 per cent.
Moreover, five COVID-19 related fatalities were reported in the last 24 hours. Currently, the COVID-19 death toll is at 3,075.