Experts highlight need for fostering culture of research, development and innovation in all govt policies
April 23, 2021 | 9:23 pm&nbsp&nbsp&nbsp&nbsp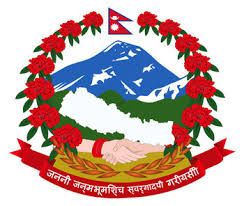 Kathmandu / April 23: Experts have said that any policy of the government should seek to foster the culture of research, development and innovation.
Speaking during a consultation meeting on National Research Policy 2077 prepared by the National Planning Commission organized jointly by Tribhuvan University and Policy Research Institute, they also argued that policy should seek to avoid unnecessary bureaucratic hassles for researchers and research institutions. They also highlighted the need for adding the value of research in the education system.
The 'National Research Policy, 2077 (draft)' has set goals to establish a research-oriented education system, attract talented young scientists to research, foster research-based entrepreneurship, and increase the national expenditure on R&D to two percent of the GDP by 2030 and five percent of the GDP by 2045. Prof Dr Pitambar Sharma (virtually), Prof Dr Pushkar Bajracharya and Prof Dr Pramod Kumar Jha had given comprehensive feedback to the draft policy.
In his comment, Prof Sharma argued that the policy should contribute to fostering coordination and collaboration between different academic and non-academic research bodies. It should clearly define what the relationship between research institutions and academic institutions looks like.
While arguing that the draft policy as of now lacks a clear-cut vision of implementation, other commentators pointed out the need for making a directive committee as small as possible. They also argued that the policy should increase provision for budget allocation for research activities.
Vice-chancellor of TU, Prof Dr Dharmakanta Baskota, said that the government should prioritize investing in research, which is only 0.39 percent of the country's GDP at present. Prof Bastola added that the academic institutions now should work to create a research environment in the universities so that professors do not need to be consultants of (I)NGOs.
Owing to the concerns raised from the floor over the institutional provisions in the draft policy, the executive chairperson of PRI, Dr Bishnu Raj Upreti highlighted the importance of umbrella research policy that envisions future research direction for Nepal including fundamental to space and nuclear research. He added that the policy must provide the provision of competitive research grants for Nepali researchers. He also emphasized the necessity to monitor and control fraudulent research activities including those against national interests.
About three dozen professors including Ddans of various institutes and faculties and directors/heads of research centers/ directorates under TU had their comments on the policy. Responding to the comments made and the concerns raised on the draft policy, Dr. Usha Jha, a member of the NPC, advised the participants to freely come up with their further intellectual inputs – written or otherwise- contributing toward meeting the purpose of the policy. She also praised the role of PRI and made a commitment that NPC and PRI will work together in refining this draft policy. The draft policy can be found on PRI's digital assets management system.