Prime Minister Oli expands cabinet; Mahato leads JSP in new cabinet
June 4, 2021 | 9:47 pm&nbsp&nbsp&nbsp&nbsp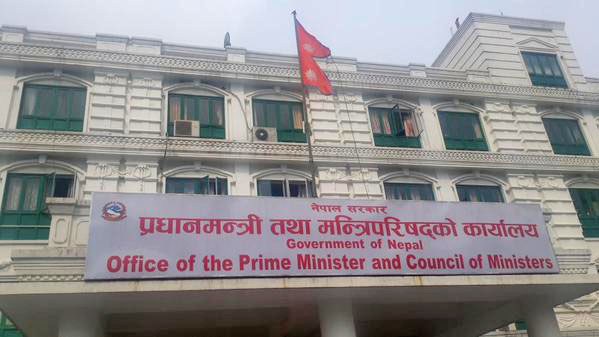 Kathmandu / June 4: Prime Minister KP Sharma Oli has expanded the Council of Ministers. The oath-taking ceremony of new ministers is being held at 6:30 today at the President's Office in Sheetal Niwas.
Surya Thapa, press advisor to the Prime Minister informed that the cabinet was expanded by including the leaders of the Thakur-led faction of Janata Samajwadi Party-Nepal (JSP-N).
According to JSP-N leader Laxman Lal Karn, a total of eight ministers and two state ministers from the office would be taking the oath of office and secrecy today.
The JSP-N had decided to participate in the government under the leadership of Rajendra Mahato, leader of the JSP-N parliamentary party.
According to Karn, Mahato had been appointed as Deputy Prime Minister and Minister for Urban Development, Sarad Singh Bhandari as Minister for Energy, Water Resources and Irrigation, Anil Kumar Jha as Minister for Drinking Water, Karn himself as Minister for Land Reform and Management, Bimal Shrivastava as Minister for Labour, Employment and Social Security, Ekbal Miya as Minister for Youth and Sports and Chanda Chaudhary as Minister for Women, Children, and Senior Citizens.
Similarly, Uma Shankar Aragariya has been appointed as Minister for Forest and Environment, and Renuka Gurung and Chandra Kanta Chaudhary as State Ministers for Women, Children and Senior Citizens and Energy and Water Resources respectively.